When you log that a payment has been made by cash through the trip or clubs page, or through topping up a meal account top-up, you'll also need to log when that cash has been deposited in your school's bank account. You can use our Bank Deposits page to log when the money has been deposited in the bank.
You can review and record Bank Deposits for your school in School > Payments > Reconciliation > Bank Deposits.
When you log a bank deposit in Arbor to keep a history of cash and cheque payments taken to the bank, you can define a refund adjustment amount. We automatically populate this field on the Bank Deposits page if a selected cash/cheque payment was partially refunded.
To record a new Bank Deposit, click the Add Bank Deposit button on the right-hand side of the page.


On the slide over, add the details for the Bank Deposit, and select which cash and/or cheque payments have been included in this deposit by selecting them from the drop-down.
We show a running total of cash receipts and cheques when creating a bank deposit. This makes it easy to match the value of cash or cheques your school has collected with the value that has been logged in Arbor.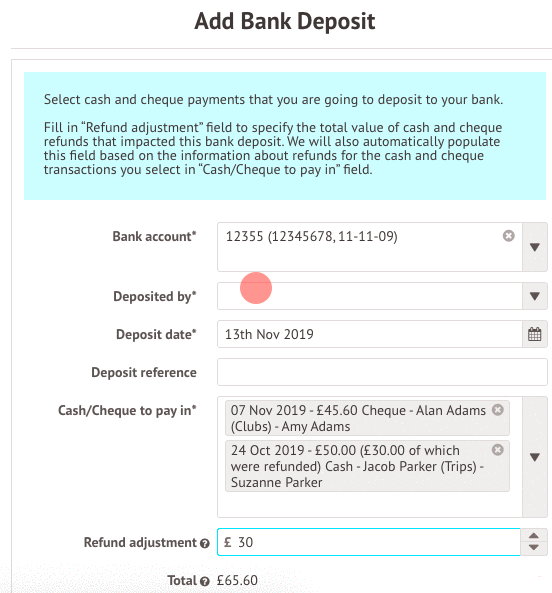 Top Tip: When clicking in the Cash/Cheque to pay in the drop-down menu, press your Control and A buttons on your keyboard to select all payments!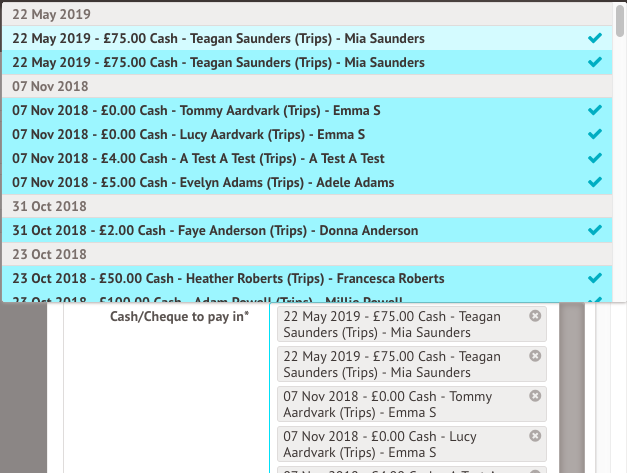 You can also download a bank deposit breakdown. Just click the deposit, then click More Information.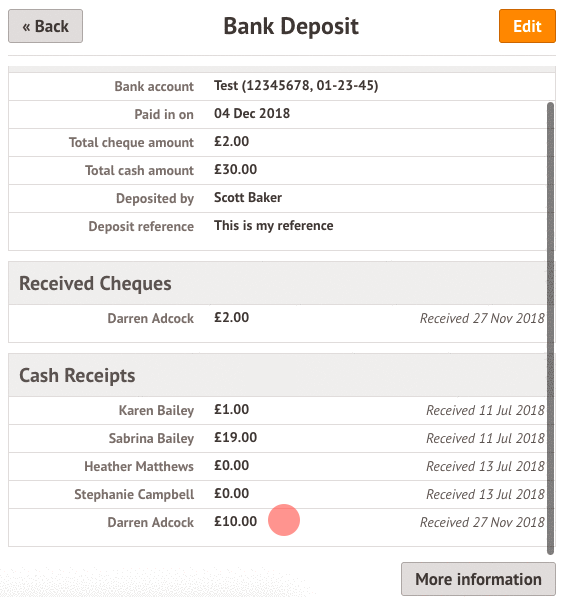 On the bank deposit breakdown, click Download.