You can review and record Bank Deposits for your school in School > Payments > Reconciliation > Bank Deposits.
To record a new Bank Deposit, click the Add Bank Deposit button on the right-hand side of the page.

 
On the slide over, add the details for the Bank Deposit, and select which cash and/or cheque receipts are included in the deposit by selecting them from the drop-down. 
We now show a running total of cash receipts and cheques when creating a bank deposit. This makes it easy to match the value of cash or cheques your school has collected with the value that has been logged in Arbor.
Top Tip: When clicking in the Cash/Cheque to pay in the drop-down menu, press your Control and A buttons on your keyboard to select all payments!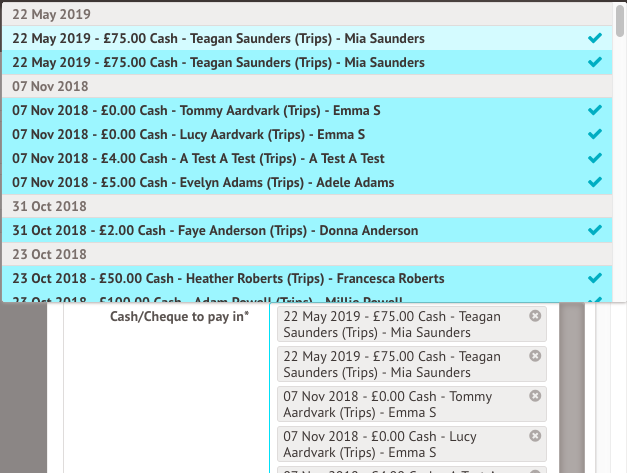 You can also download a bank deposit breakdown. Just click the deposit, then click More Information.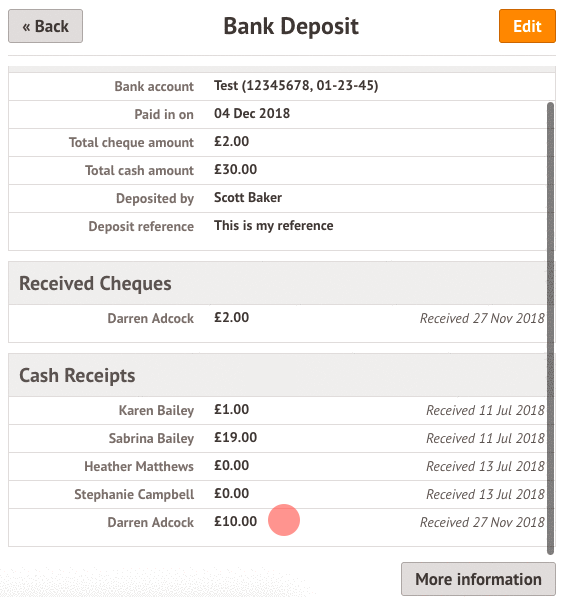 On the bank deposit breakdown, click Download.