Go to School > Payments > Accounts > Balances to review Balances for students in school. The table is listed so the most overdrawn balances appear first, but you can also order by Student or Registration form.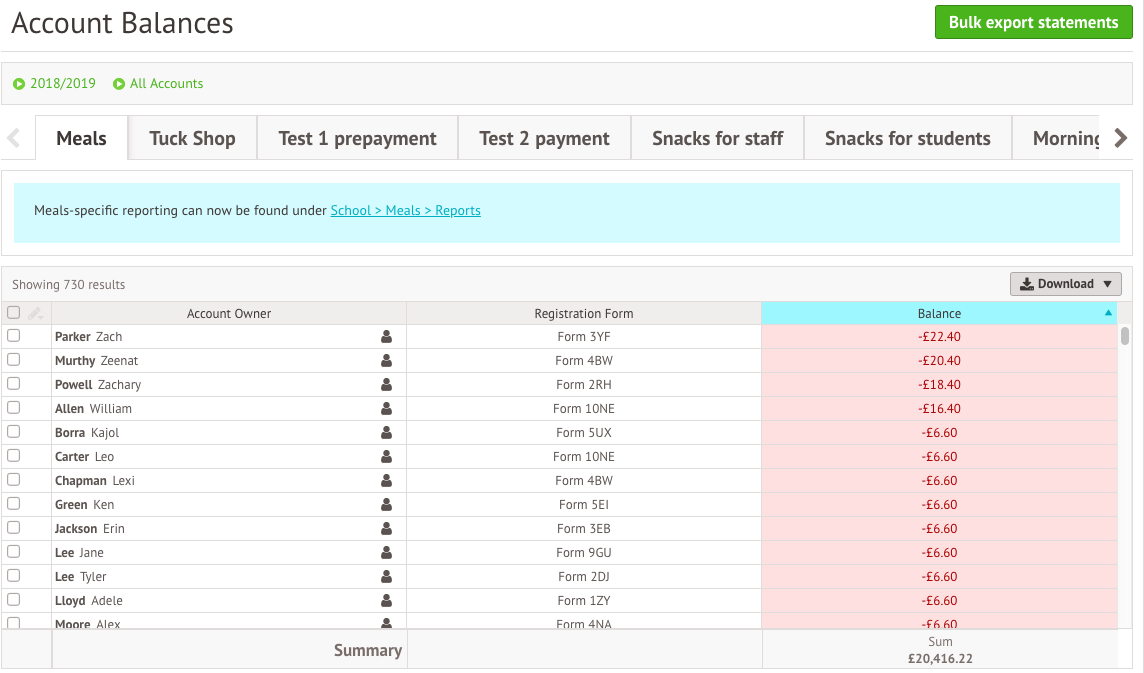 Clicking the filter box at the top of the page also allows you to apply additional filters, or add a column for Year Group or registration Form.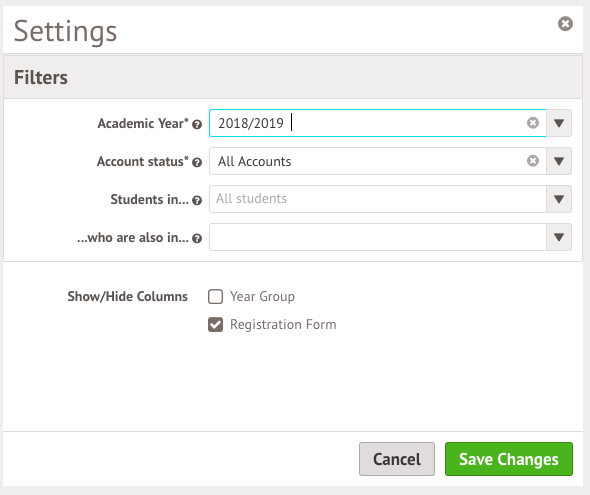 Topping up balances
To record multiple top-ups in Bulk: Select the students you wish to Top Up, click on the pencil and choose 'Top Up Accounts'.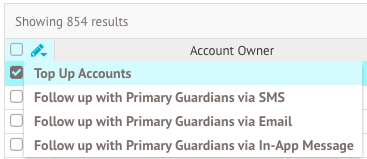 Enter the details for each Top up; such as the Amount, the Guardian it was made by, whether it was Cash or Cheque, and any notes. When you're done, click Save.

Asking guardians to top up the account
You can ask Primary Guardians to top up in bulk using a new Mail Merge SMS or email. You can also send in-app messages from here too if you use the Parent Portal and Arbor App at your school. They're free and you can also monitor when the message has been read from Communications > In-App Messages > Sent In-app Messages.

If you have the Finance: View or Finance: Administer permissions, and are a permitted sender, select the students then click the blue pencil to follow up with their Primary Guardians.