Important note: You'll need the Academic Structure: Administer permission to set up new programmes and work placements. If you don't have this permission you can ask your office team to assign it to you.
Please note that if you do not have a post-16 provision, you should not use the Programmes area of Arbor.
Note on planned hours for work experience
Any hours added to the Planned learning hours field in the programme will count towards students' Planned learning hours on the Students > All Students > Bulk Update > Update Learning & EEP Hours page. Planned hours input for Work experience programmes don't feed into EEP hours.
If the hours should instead count towards students' EEP hours, do not record Planned learning hours in the Work experience programme (leave this field blank). Instead, Work Experience should be manually added to students from the Update Learning & EEP Hours page.
Step 1 - Add the programme and programme instances
Go to School > School structure > Programmes of Study and click to add a new programme.

Enter the name of the programme as Work Placement.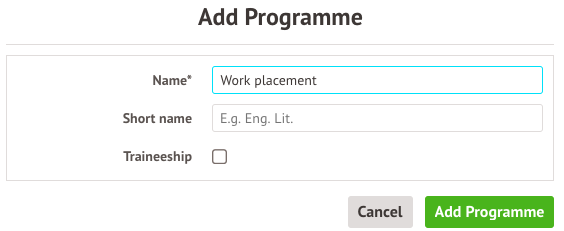 Click into the work placement to add a programme instance for each work placement.
Please leave the Partner UKPRN field blank - this field is not used for Work Experience Placements (the partner details are instead taken from the Employer Identifier details).
For the qualification details, rather than linking to an exams award, you can add in one of these codes:
T Level industry placement: ZWRKX003,

Industry Placement, Capacity and Delivery Fund (CDF): ZWRKX002,

16 to 19 study programme work experience: ZWRKX001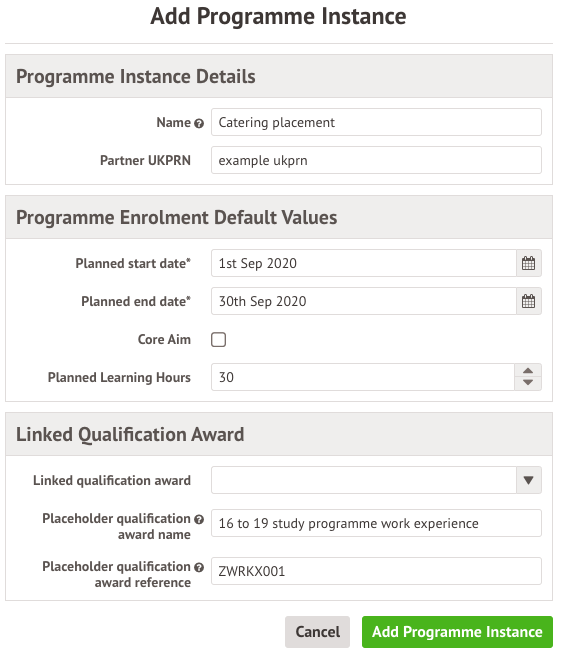 Step 2 - Add the students
Click into a programme instance and click +Add to enrol students.

Select the students to enrol.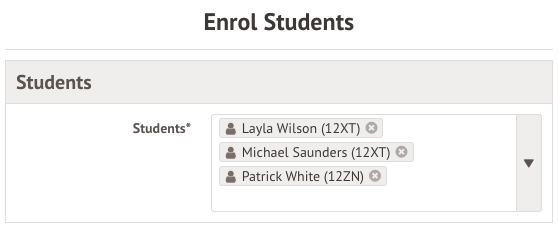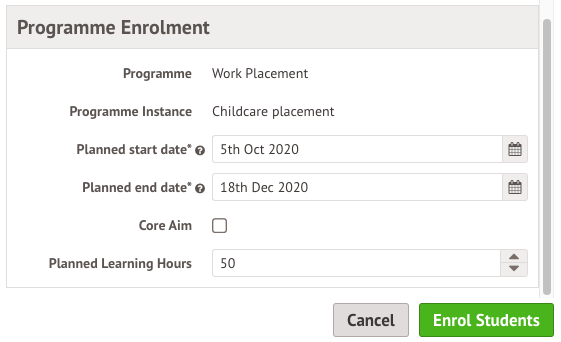 Step 3 - Add the employer
To add employers to your site, go to School > Linked Organisations > Employers and click the green button.

You'll need to ask the employer for their identifier or reference number or find this using the Employer Data Service here.

You can also add a new employer when linking students to a work placement (shown below). Just type in the name of the new employer to create them.

Step 4 - Add the work placement to the student
From within the Employer overview
You can add students to a work placement from within the Employers section. Just click +Add in the Student Work Placements section.

Select the student and the programme instance to add them to.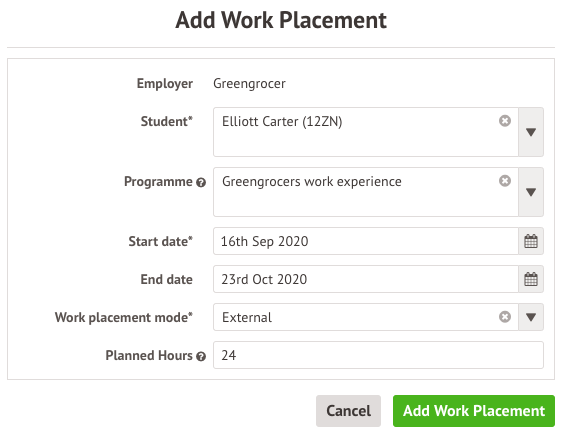 You can also see this information on a student's profile in the Education & Employment History section.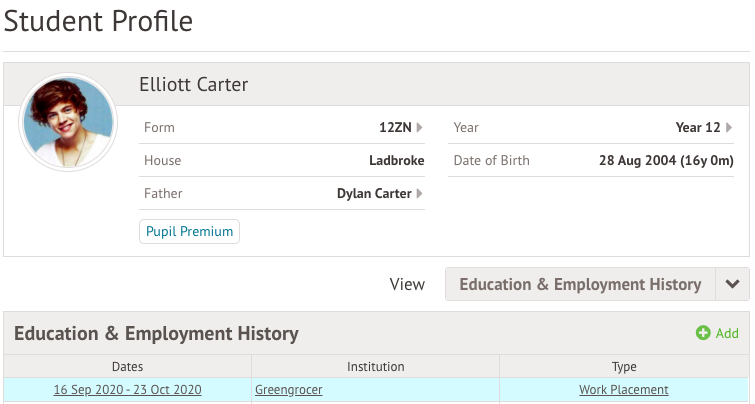 From the student profile
You can also add a new placement from the Education & Employment History section of the student profile by clicking +Add and selecting Add Work Placement.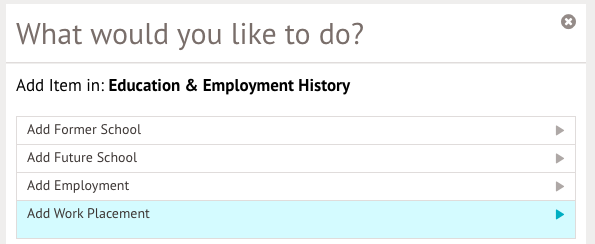 Select the employer and the programme instance to add them to.