You can download a communication log for a student which includes all communications which correspond to the selected filters.
Just go to the student profile and click the Communications & Notes section from the left-hand menu.
Click the Download communication log button and fill in the slide over with the required information.
You can select:
the date range when messages were sent/received.

communication type

whether to include comms with guardian(s)

whether to include private messages in the log (which are not displayed on the student profile)
Then click Download communication log.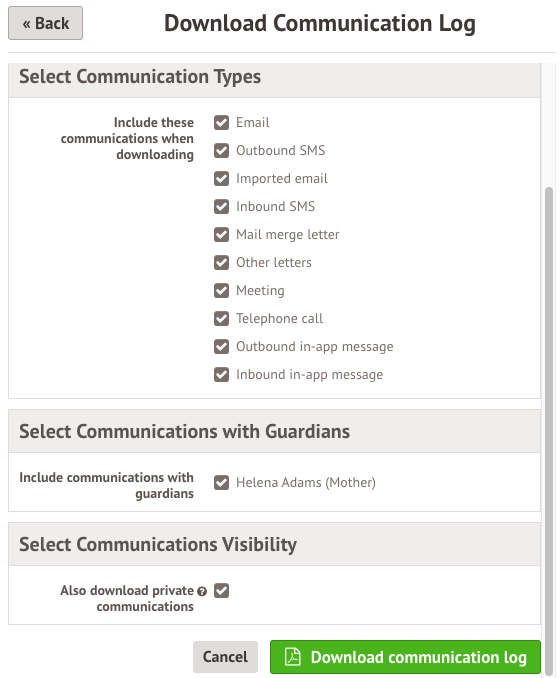 Top Tip: You can also download the communication log by clicking the Download / Print button on the main student profile page.