Please note, you will need specific permissions to manage assignments at a school level.
These permissions have been automatically assigned to the relevant Business Roles managed by Arbor including:
Administer All Students: Head Teacher roles
Administer My Students and View My Students permissions: Supply Teacher, Teacher, Teaching Assistant
View All Staff and View All Students permissions: Head Teacher roles, Head of Department
These permissions can be given to other users as needed. Click here to find out how to assign Ad-Hoc permissions to your staff.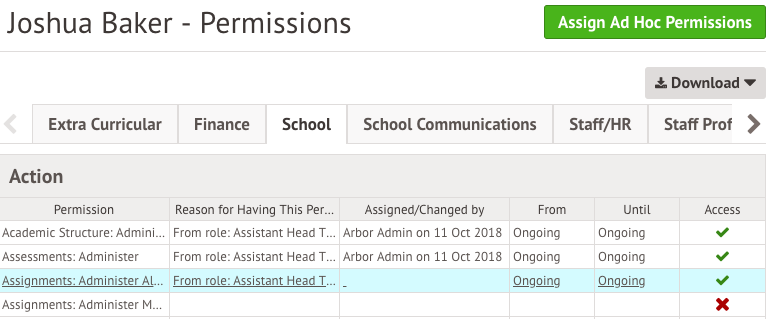 Viewing assignment statistics
You can analyze assignments on a course, year group, class, or student level in Students > Assignments > Overview by Courses.