There are three areas you can view statistics for assignments - an overview of your school as a whole, for each class and for each individual student. You can see each of the areas outlined below.
Permissions
You'll need specific permissions to manage assignments including:
Assignments: Administer All Students: Head Teacher roles
Assignments: Administer My Students and View My Students permissions: Supply Teacher, Teacher, Teaching Assistant
Assignments: View All Staff and View All Students permissions: Head Teacher roles, Head of Department
These permissions can be given to other users as needed. Click here to find out how to assign Ad-Hoc permissions to your staff.
From the student profile
Go to a student's profile and click Assignments from the left-hand menu. You can see the student's submission percentage for the year so far and their current assignments.
Click into the student's latest assignment to jump to the marksheet.

Below the top-level statistics, you can see all the student's overdue, past and future assignments set up.

You can click on an assignment to view more information or upload a document. Click Edit to change the due date and time or the grade.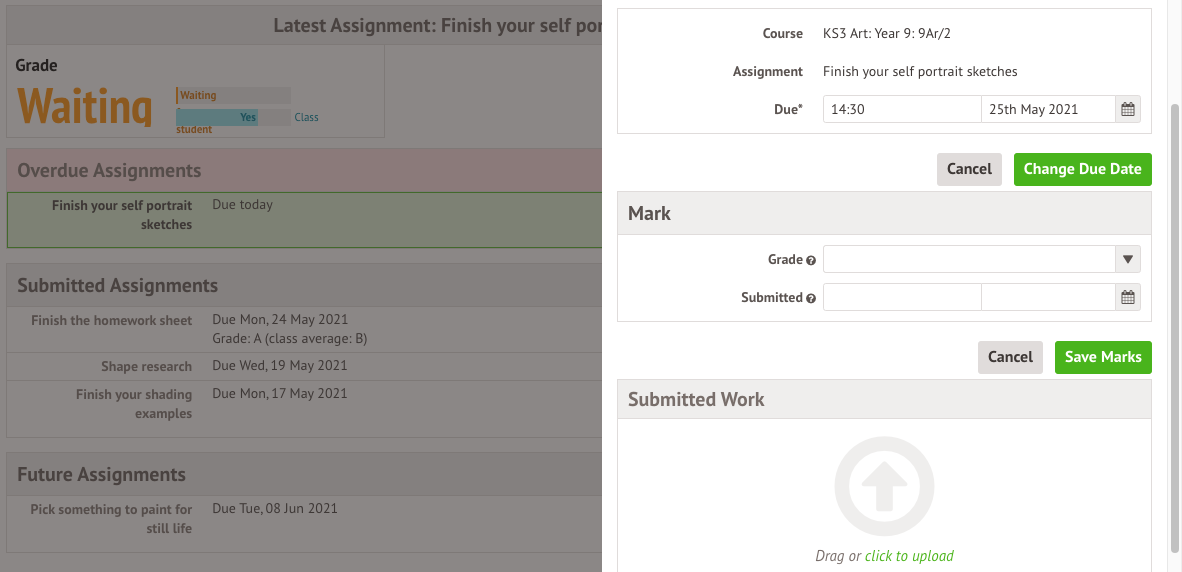 From the class overview
Teachers can view their assignment statistics for their classes.
Admins can go to School > Programmes > Courses and select the bottom-level course, then select Assignments from the left hand menu.
Teachers can go to My Items > My Classes and select Assignments.

Here you can see statistics for the course and for individual past assignments.
Click into the course average to see statistics for assignments for the whole school.
Click on an assignment to access the markbook for the specific assignment.
If you click into a specific assignment and select Markbook, you can access further reports from the left-hand menu - Mark Distribution and Student Marks Chart.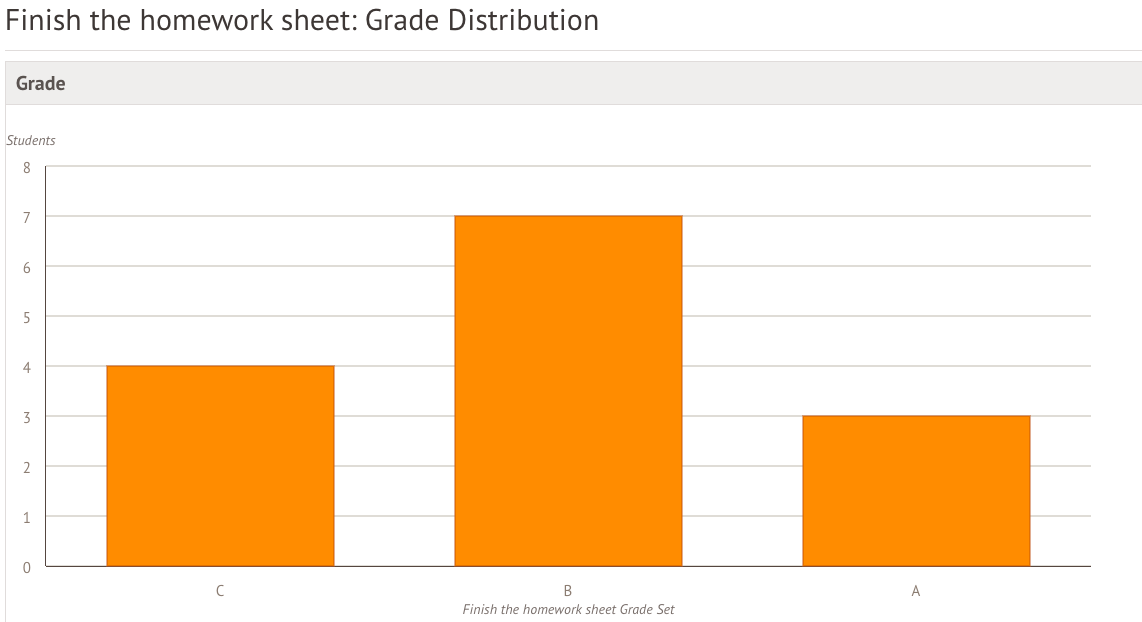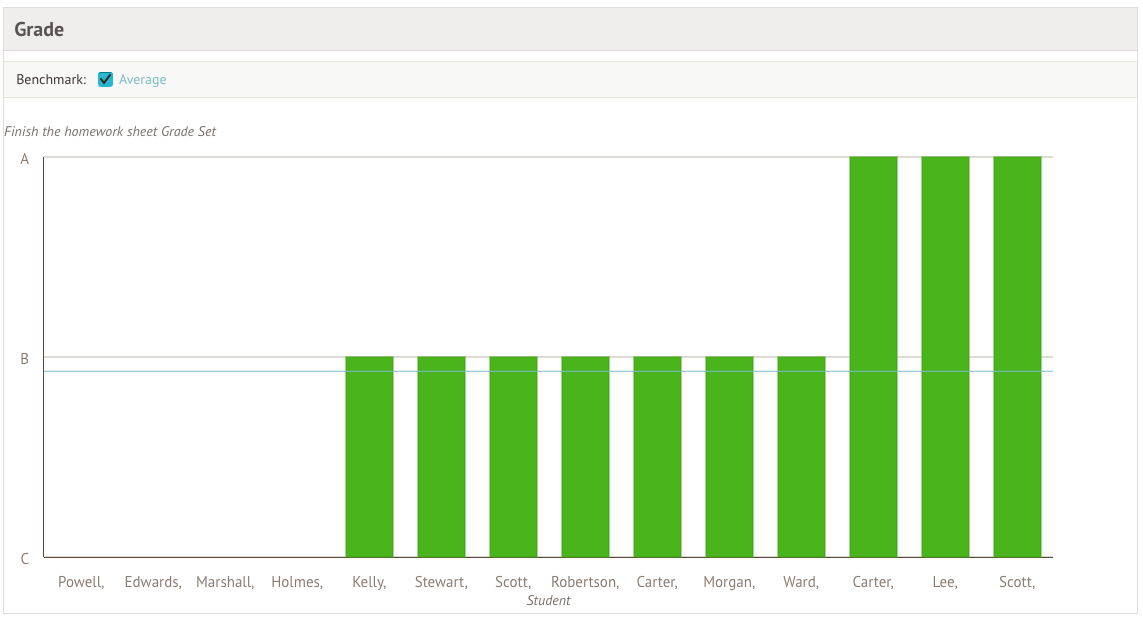 Assignment statistics for the whole school
You can analyze assignments on a course, year group, class, or student level in Students > Assignments > Overview by Courses.
Use the filters at the top of the page to only look at certain courses.
View how many assignments have been given and the percentage submitted by students for each month, term of the whole year.
Click into a number to drill down into the course.
Click a number again to drill down into the year group.
See the statistics for the individual teacher.
Click a number again to view a breakdown for each individual student.
Click on a student to view the title of the assignments they've submitted.
Click the green button to view statistics for the individual student for each course.