If you need to check who updated or added in an attendance mark for a student, you can do this from their student profile. Go to their student profile and select Attendance > Audit History from the left-hand menu.
You can see a report that shows who changed each attendance mark, and when that change happened. In this example, you can see that:
the first mark on the 14th was put in when the register was opened. This is because a planned absence was added by Sofia (the Attendance Officer).

the mark was then accidentally changed to a present mark by Shania (the class teacher).

the mark was then changed back to M by Sofia from the Bulk Edit Marks page.


You can use this page to get back a mark that has been deleted, fill in a missing mark, or change an incorrect mark. Just select the mark to change, then click Edit to update it.
You can also amend attendance marks from other pages - see how to do this here: Amending an attendance mark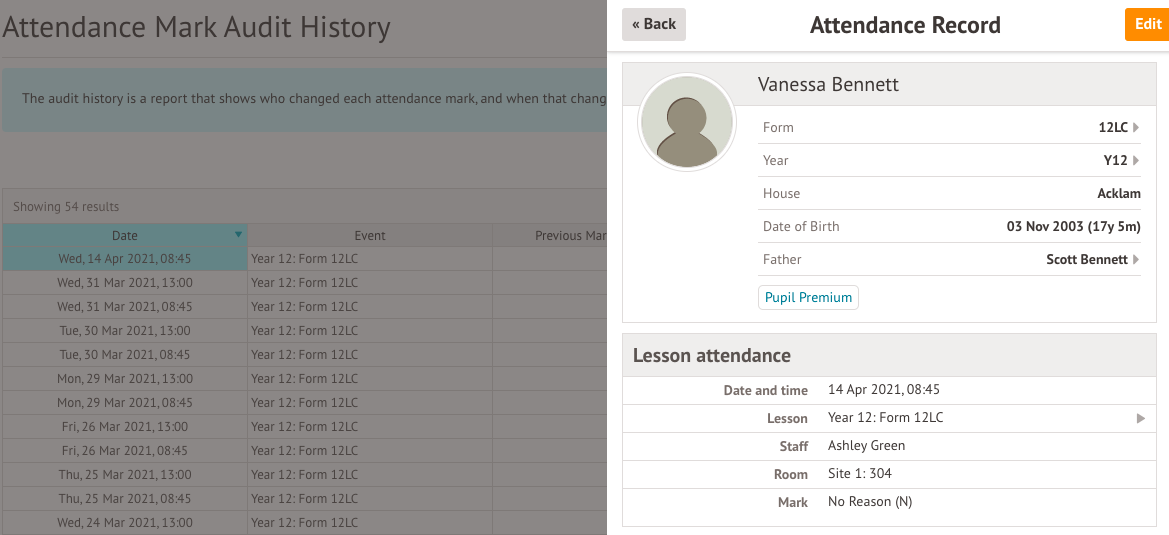 Add in the right mark and any notes, then click Save Changes.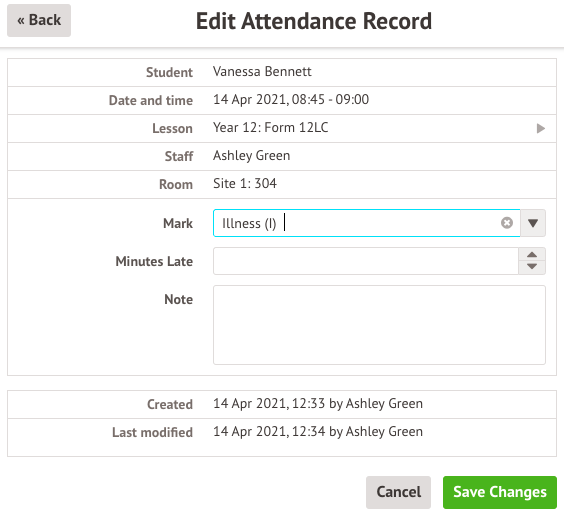 The mark will then be updated, and you'll see a new record showing the mark was amended by you.