Attendance officers need a way to easily update exams attendance - particularly if students are out of lessons for an exam that happens first thing in the morning/after lunch.
On lesson dashboards, teachers are notified if any of their students are in an exam. You can see how this works here: How can teachers tell if a student is due to be out of the lesson?

You can easily update attendance marks for students who have had an exam by using the Students > Attendance > Registers > Bulk Edit Marks Standard page.

Click the filter bar at the top of the page. Select the exam(s) from the Students drop-down menu.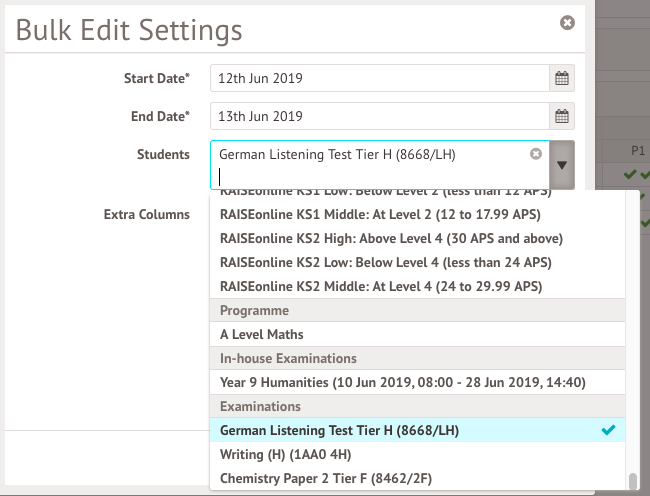 Click Save Changes to view the students who were taking that exam. Here you can see these students were marked as not being present for their first period because they were in an exam.

Select all the students by clicking the box at the top of the right-hand side, and select which action to take.

As these students were present in the exam, I will bulk edit their marks to show that they were present in Registration and Period 1.
Once you have confirmed the change, their marks will be updated.