Use this article if you don't use the Parent Portal or Arbor App at your school, or you need to manually log that a parent has paid.
When adding students to sessions manually, you can add students even if the maximum number of participants has already been reached, or if the time is after the cut-off time.
Permissions
You'll need the School: Extra Curricular: Administer permission to add students to wraparound care club sessions. If you don't have the permission, you'll need to ask your admin team to give you permission using these instructions.
To manually add students to wraparound care clubs, go to School > Activities > Clubs and select the club. You will be taken to the club overview.
Top Tip: If a student is manually added to a session in the past, their club session attendance mark will be automatically set to their roll call attendance mark for that day, but you can change this mark if needed.
From the Club Overview, click into the session you want to add students into.

Select the session to add students to.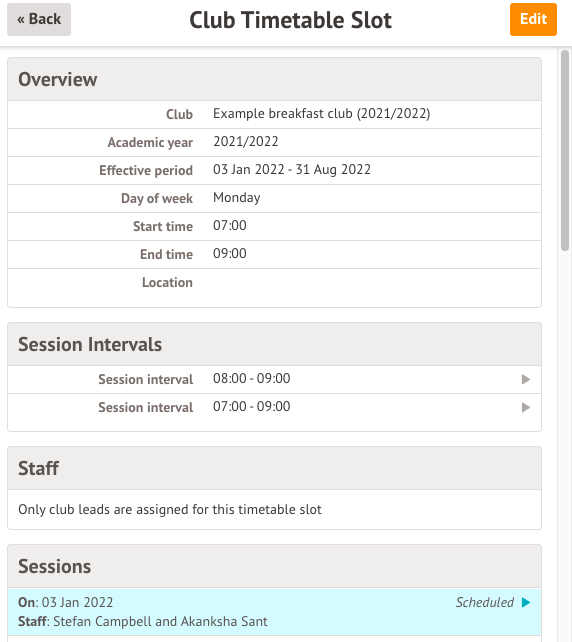 Click +Add in the Students section.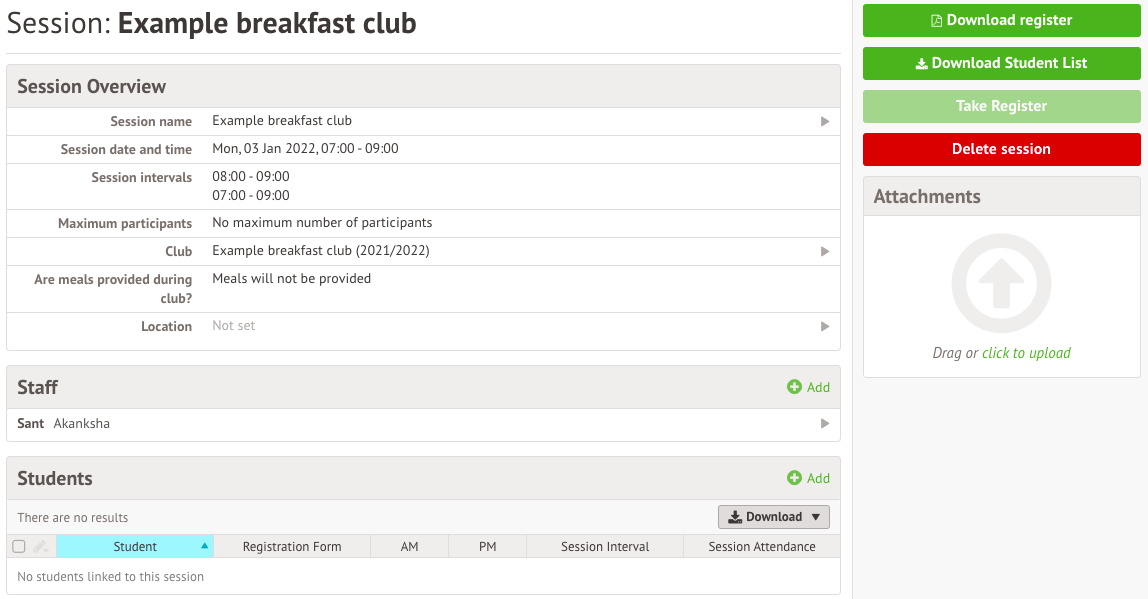 Select the students to add to the session (you can only select from the students you've added as possible participants). Then select the session interval to add them to.
If you provide meals, you can also select whether a meal will be provided for these pupils.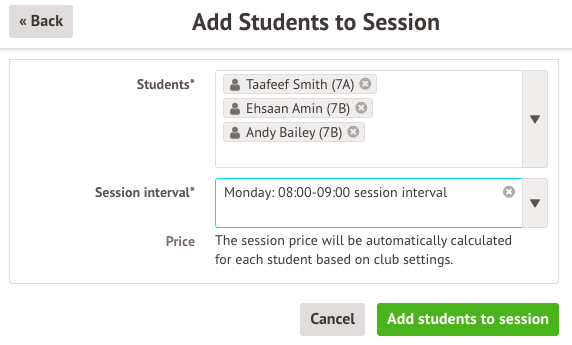 You'll then see the students you've added to the session in the Students table.
Back in the club overview, if you select Club Participants from the left-hand menu, you can see the students you've added.
If you select Club Daily Summary from the left-hand menu and change the date, you can also see the students you've added.