The first step is to make sure you have created a Point Awards Scale. Take a look at the Behaviour Setup guide here.
Once you've created your scale, go to Students > Behaviour > Setup > Point Awards tab. Select the point scale.
Click Manage Pint Award Scale in the slide over.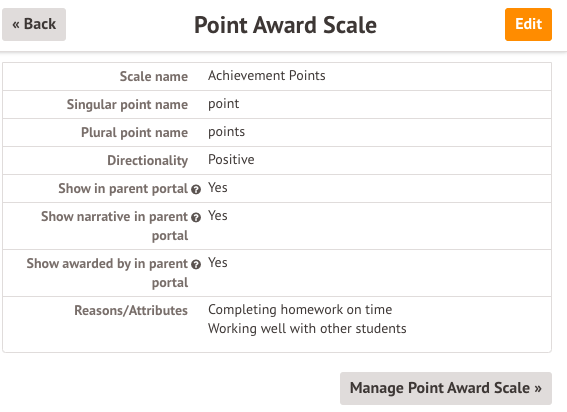 Click +Add to add attributes and choose how many points by default should be assigned to the student(s) when this reason is chosen.

These will allow staff to specify why a pupil has received Behaviour Points. When assigning the reason, you can change from the default number of points.