Behaviour types linked to severity levels can be used to escalate automatically using Behaviour Incident Workflows. However, you can also set up neutral behaviour types with no severity level to be able to monitor a number of different things such as Toilet breaks during lessons.
Permissions
Behaviour: Log behaviour incident

- Add a behaviour incident
Behaviour: Administer

- Add a neutral behaviour type
If you don't have the permission, you'll need to ask your admin team to give you permission using these instructions.
Go to Students > Behaviour > Setup > Types and click +Add. Leave the Severity blank.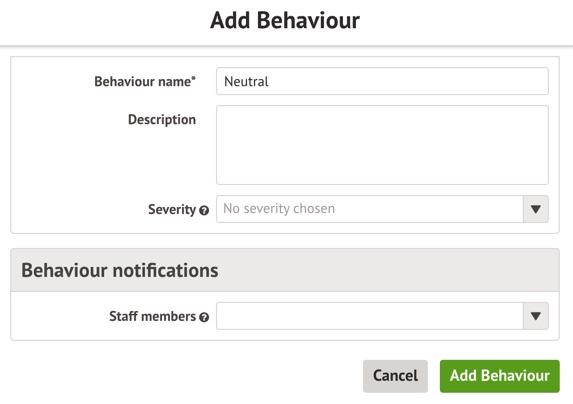 This will then show like this:
You can then log neutral incidents in the same way as logging incidents.