To follow up absences with guardians, go to Students > Attendance > Absentees > Absentees By Date.
This table will automatically display today's absences, but you can select a different date range using the filters at the top of the page. You can then select one student or select a few students, in this example I have chosen students that have 'No Reason' as an attendance mark.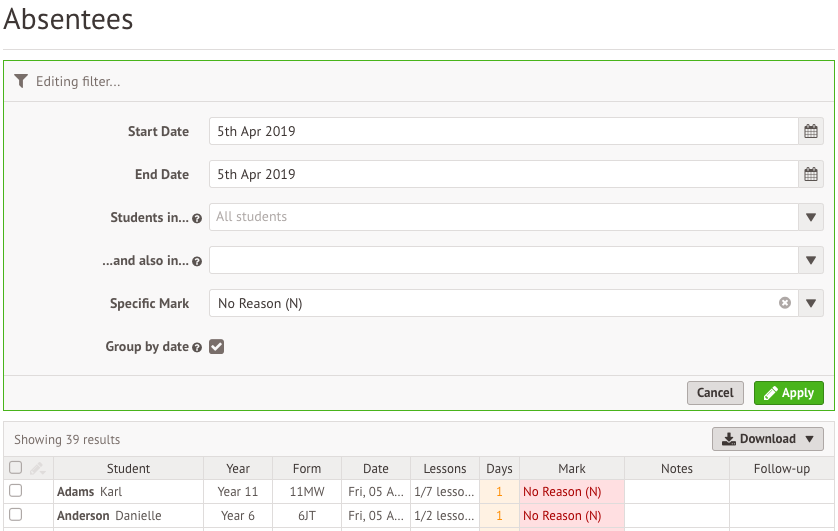 To send a communication to guardians of the absent students, select the tick boxes next to the students and click the blue pencil icon.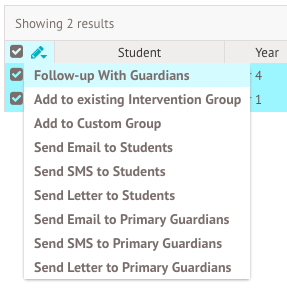 In the slide over you can see any guardians the follow-up message will be sent to, including and guardians that have no contact details recorded and need updating.
You will also see the message templates displayed. These can be edited by going to School > Communications > Templates and amending the Absentee Follow-up template.
Once you have checked this information, click Send Message to Primary Guardians.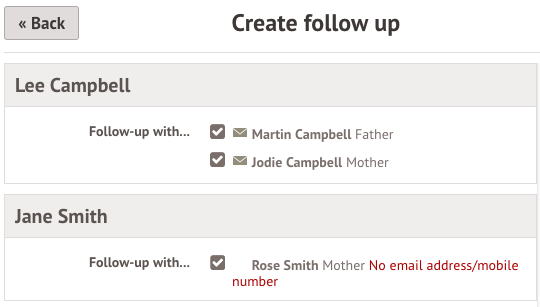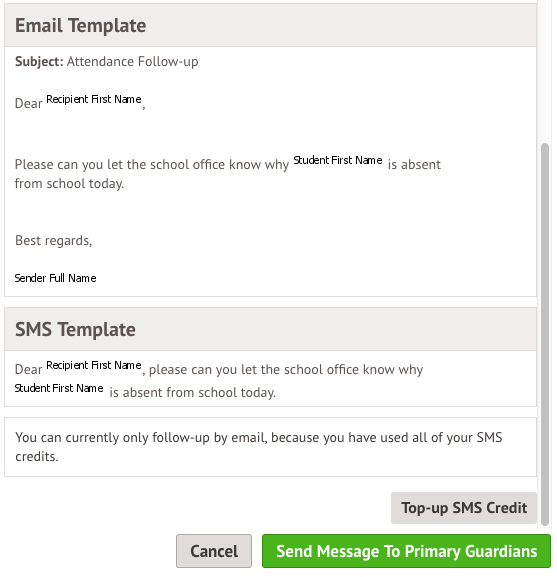 When you have followed up with guardians, this will display in the Follow-up column.