Interventions a student is involved in can be seen in the student's profile under the Educational Needs from the left-hand menu.
Interventions a student is enrolled in and their Intervention Reviews can all be viewed here.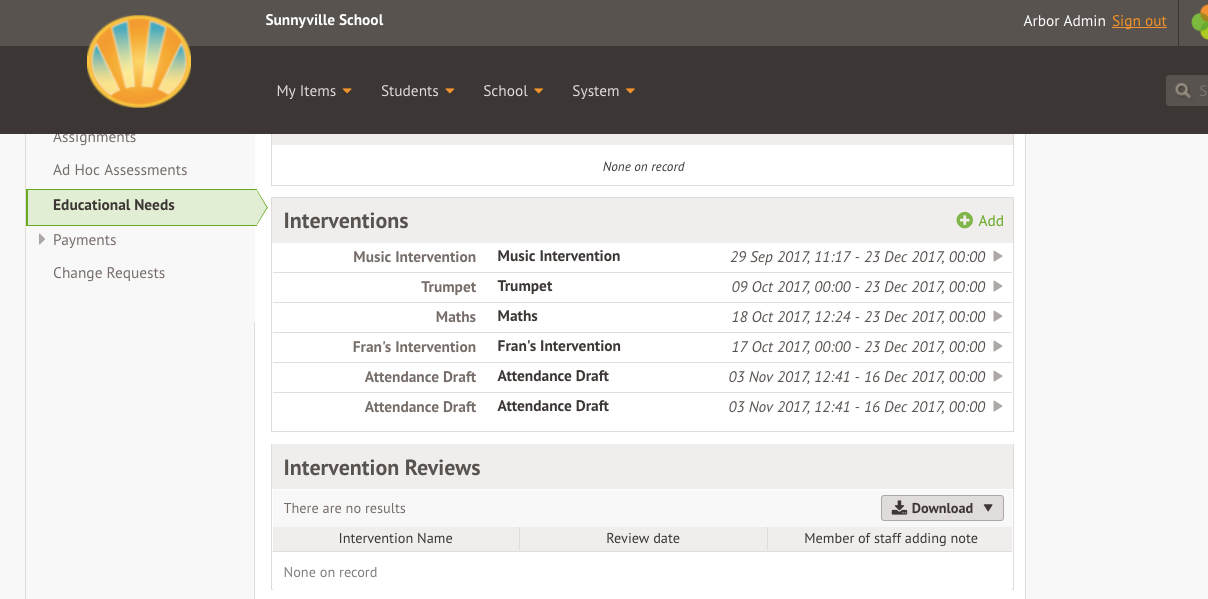 You are also able to print out this information by selecting the Print to PDF option in the top right-hand side of the page.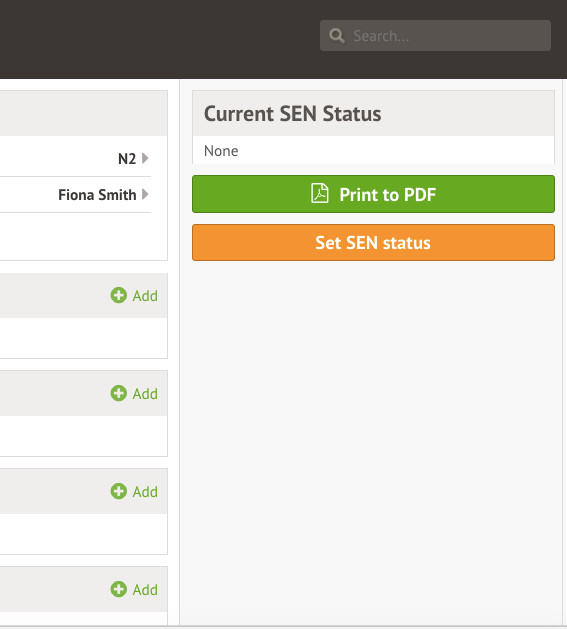 You are able to print out a student's interventions along with any other relevant SEN information using this feature. Select the SEN and Intervention information you would like your report to include and this will produce a printable PDF for you.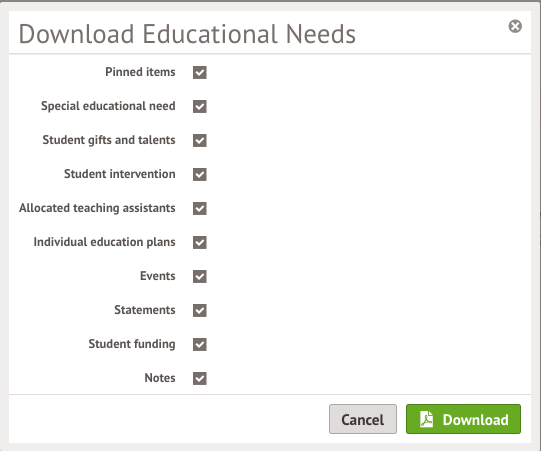 Adding and intervention
To add a new intervention from the student profile, click on the Educational Needs section on the left-hand side of the students profile.
Click on the +Add sign next to Interventions and you will have the ability to add the student to an existing Intervention.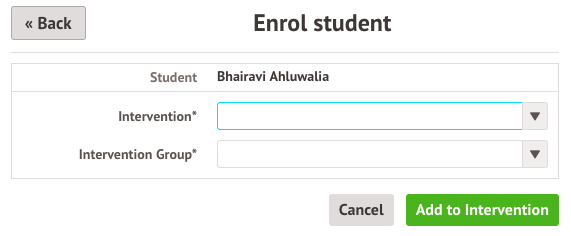 Adding costs and funding
You must first click on the intervention which is cost & funding is going to be added onto, this can be selected from the list found under Interventions.
Once you have clicked on the intervention, you will be presented with a slide over. Click on the grey More Information button.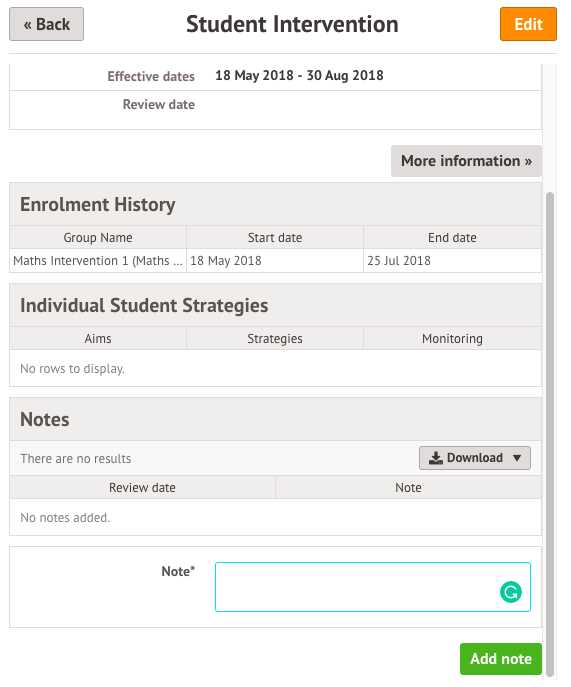 This will take you to the intervention overview, where you can click Setup costs on the left-hand side.