Students > Behaviour > Fixed Period Exclusions
Fixed Period Exclusions allows you to record temporary exclusions within your school. 
You can add a Fixed Period Exclusion straight from the Dashboard by clicking on 

A slide over will appears for you to enter the required details to create the Fixed Period Exclusion.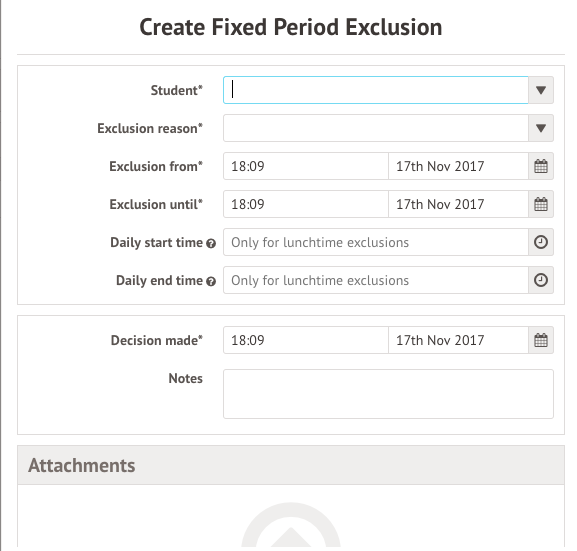 You are also able to add attachments to support the exclusion if required.
When the exclusion is created it will be displayed on the Fixed Period Exclusions table.
Clicking on any cell in the table (apart from the student name) will generate a slide over where you can edit the exclusion details, notify the student about the exclusion or delete it completely.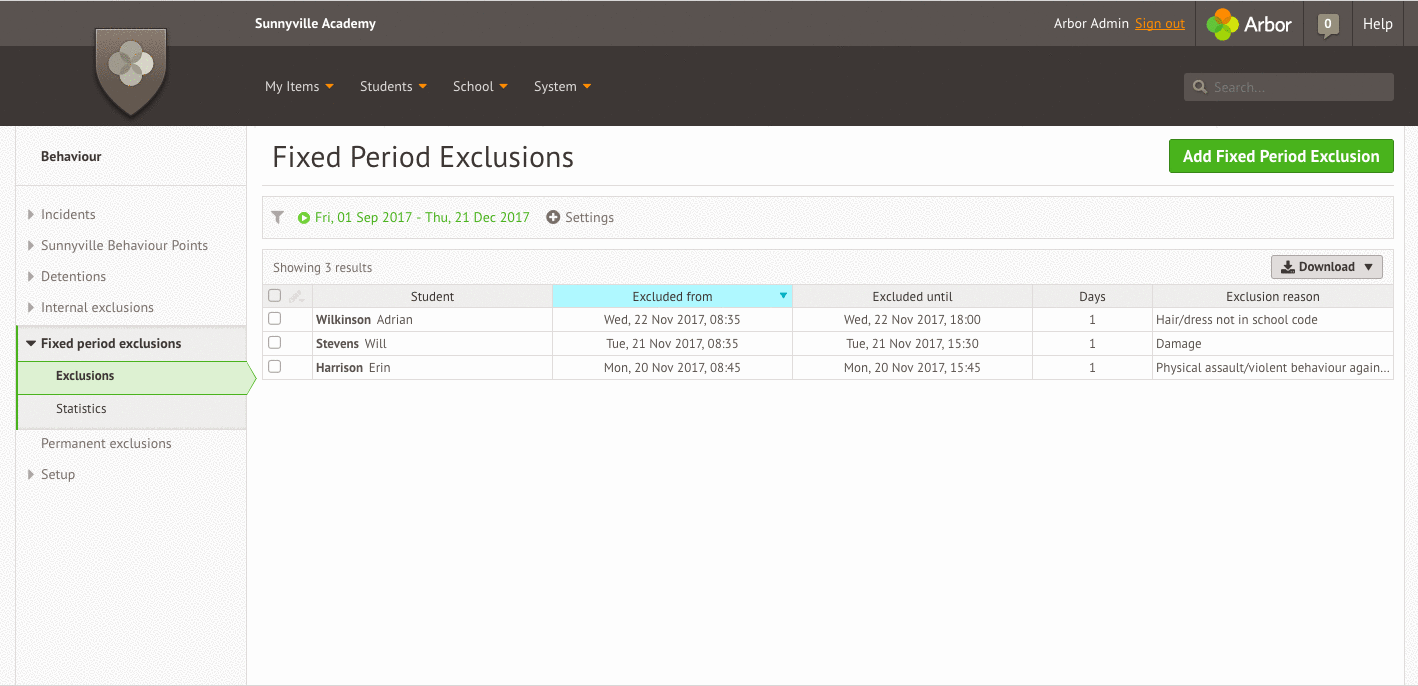 Clicking on the student name cell in this table will take you to the Behaviour section of their Student Profile. 
**To view FUTURE exclusions make sure you change the date range to end in the future otherwise future exclusions will not show up**
Clicking on the Exclusions tab allows you to see the exclusions of the student and also allows you to see if a Guardian has been notified. Clicking on this X will lead to a slide over where you will be given the choice to Notify Student and Notify Guardian.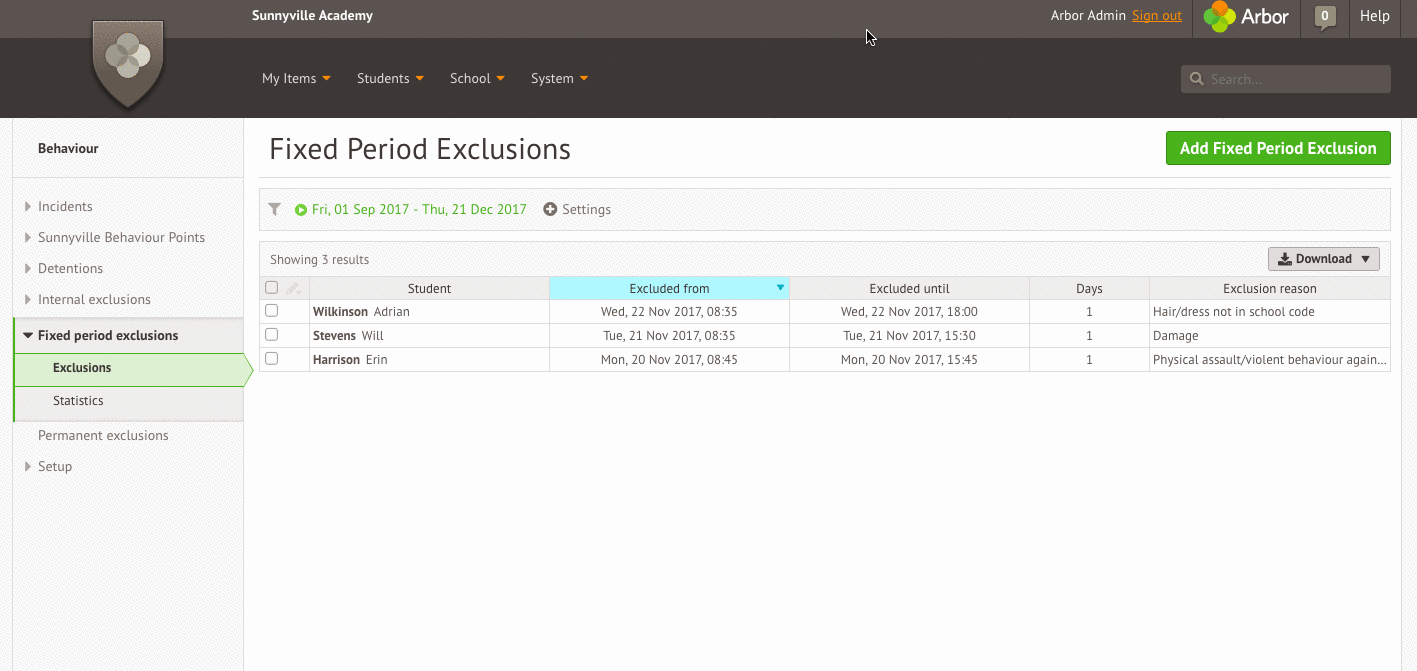 From The Fixed Period Exclusions Overview you can perform a number of actions to follow up on the Exclusion.
Ticking the box beside a student's name will activate the blue pencil at the top of the column.
Click on the pencil to view the drop-down list of available actions.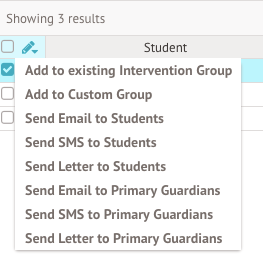 Click on your chosen follow-up action for the highlighted student and this will take you directly to the relevant area within Arbor.