You can see a map of the enrolled students at your school and where they live based on their postal addresses.
Permissions
Student Profile: Contact Details: View All Students - view all students and their addresses
Student Profile: Contact Details: View My Students - only view pins for the students you are linked to today
If you don't have the permission, you'll need to ask your admin team to give you permission using these instructions.
Using the map
Go to Students > All Students > Map. This page will load a map pinpointing students in the school and their address.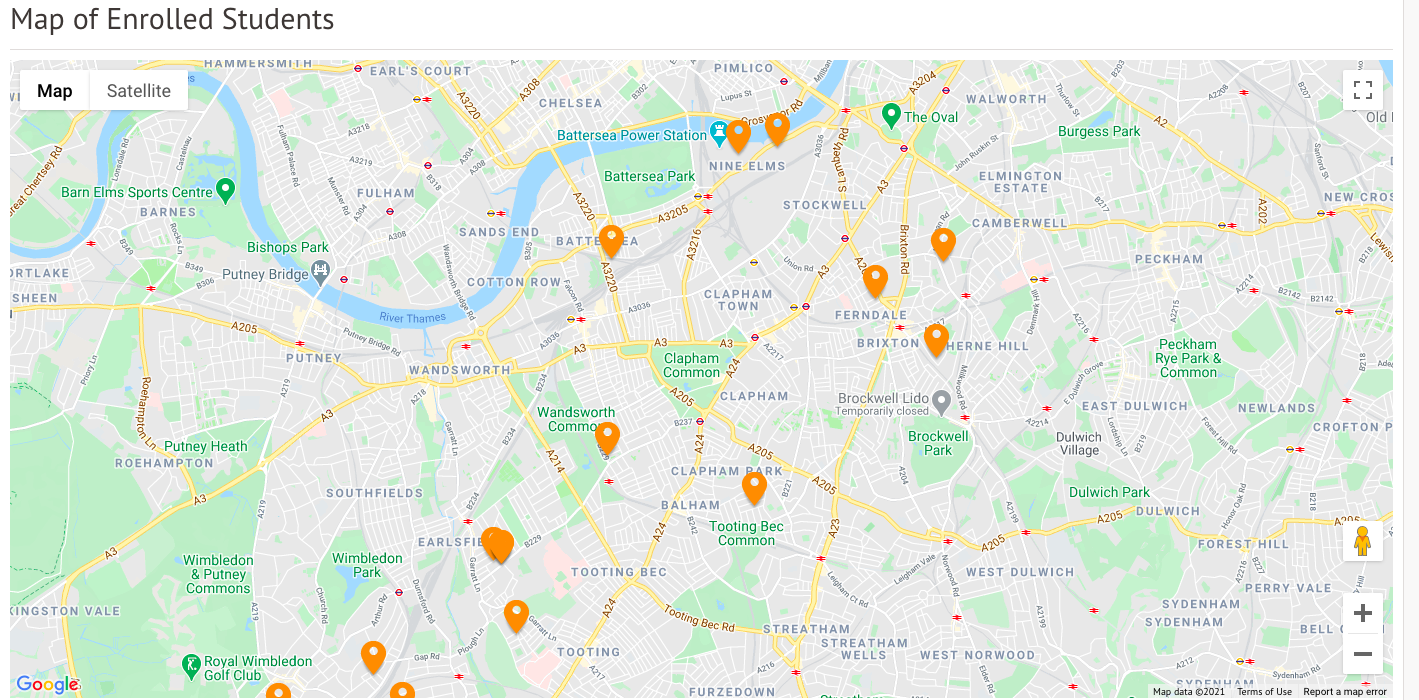 Hover over a point to view the student(s) who live there.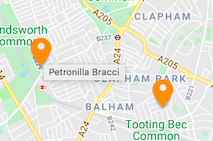 The yellow point shows where the school is located on the map.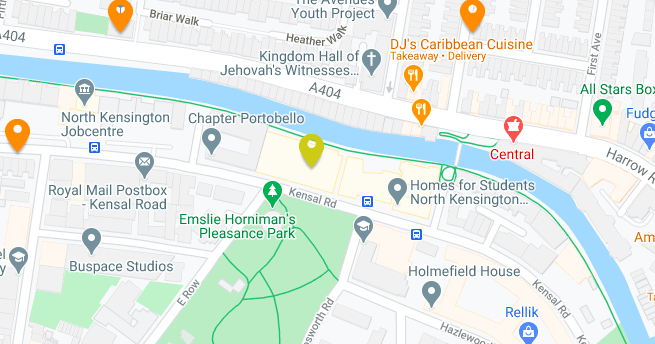 Click an address to correct a mistake or move the child to a new address. More details on this process can be found here: Add, edit and delete student and guardian postal addresses