To see a map of where your enrolled students live, go to Students > All Students > Map.
This page will load a map pinpointing all students in the school and their address.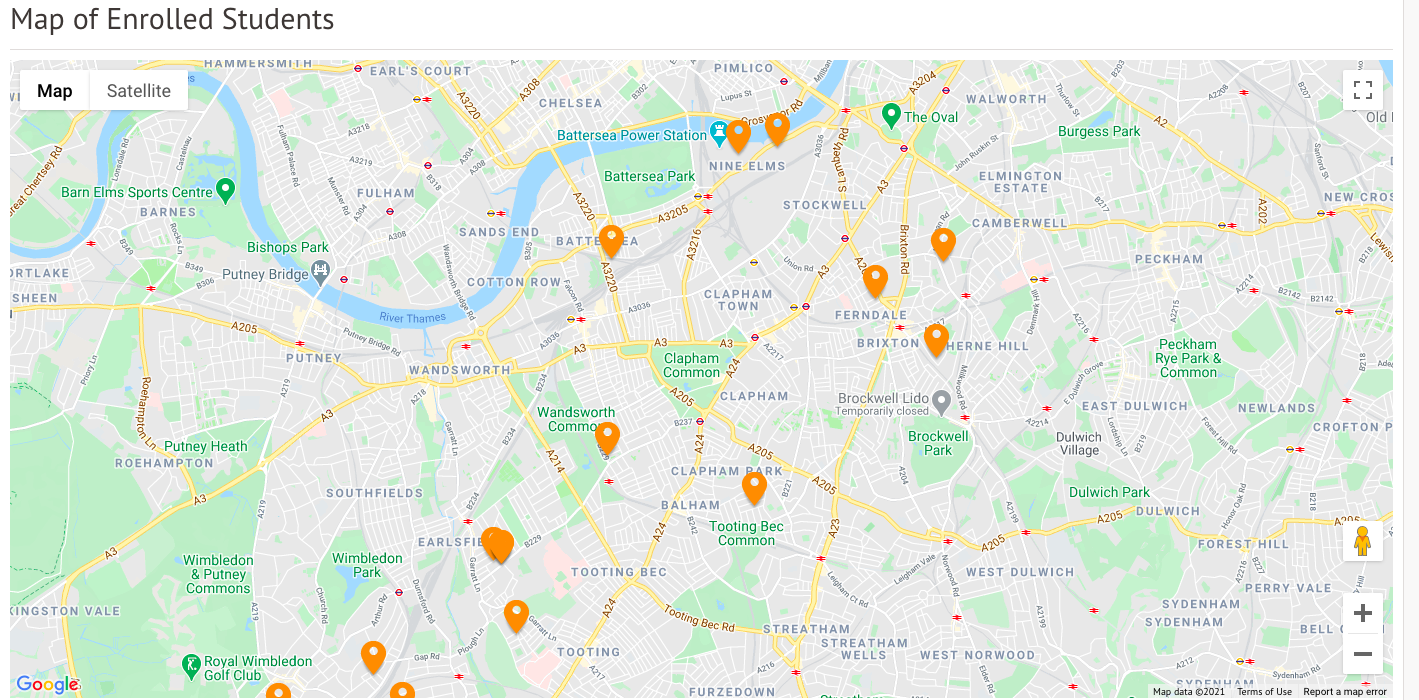 Hover over a point to view the student(s) who live there.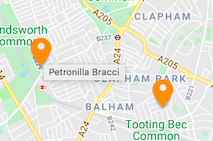 The yellow point shows where the school is located on the map.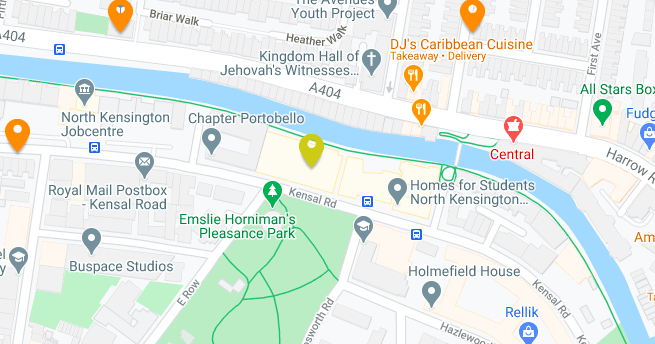 Click an address to correct a mistake or move the child to a new address.