By going to Students > Demographics > Derived Indicators > Background > EYPP Recipient you can see the pupils who receive Early Years Pupil Premium funding. To download the report click the Download button.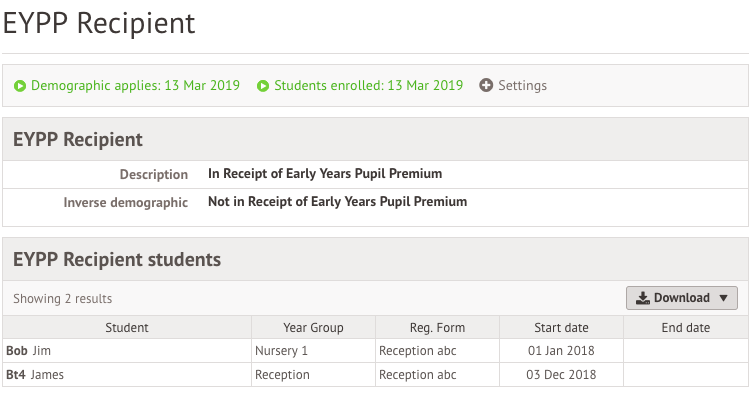 To change the reporting dates click on the filter at the top. By default all dates are set as today's date, to change them select a new date and click Save Changes.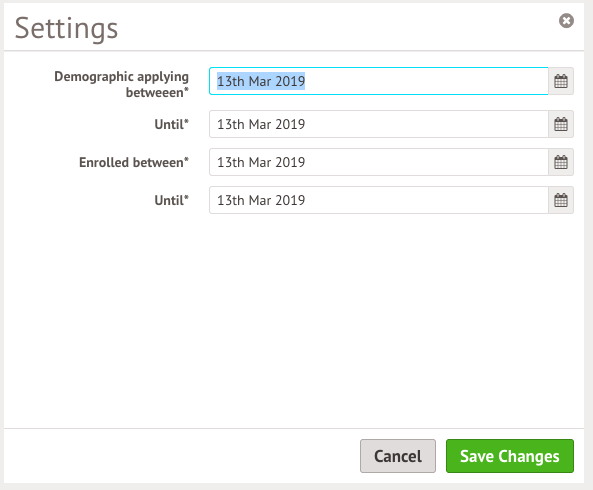 Adding a student as EYPP
If you need to add a student as Early Years Pupil Premium, go to the Background section of their Student Profile and click +Add.

Select EYPP.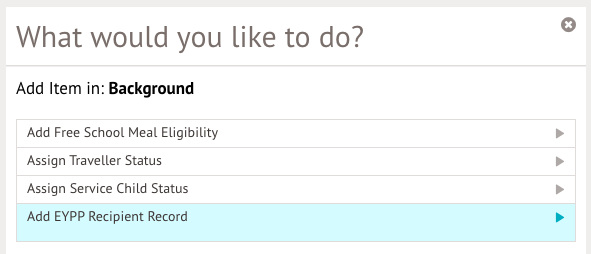 Add the details into the slide over, then click Save Changes.