Before beginning this process, please ensure you have first set up your exam rooms. For instructions on how to set up your rooms, see this article.
Set Up the In-house Exam
Go to Students > In-house Exams > Examinations. Here you can set up your In-house Exams.

To schedule a new In-house exam, click '+Add'.
Choose whether to create a new exam or base this In-house exam on a historic exam.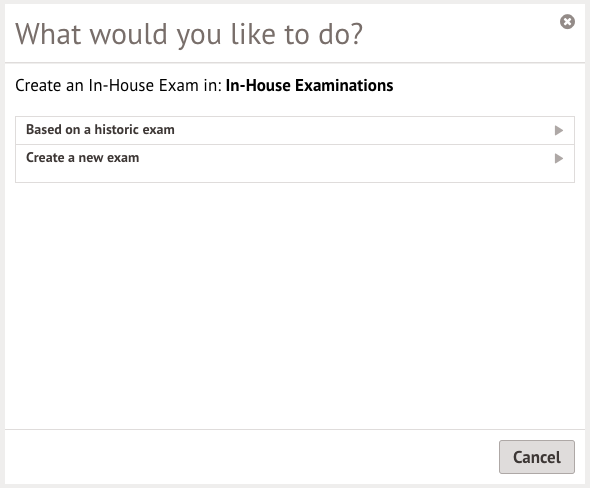 When you create a new exam, no data about past exams will be used.

If you choose a historic exam, you can select the academic year, qualification and assessable. For example, you could base your In-house exam on the Maths June Paper 1 to set up your In-house exam paper in the same way the June paper was.
When selecting historic exam, a slide over will appear. Fill in your Exam title, the duration of the exam and the academic year, qualification and assessable you would like to base your In-house exam on.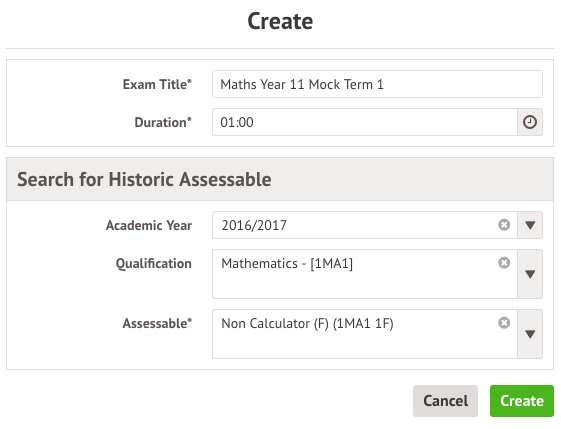 Click create. Your exam will now appear on the In-house Exams dashboard.

Click the exam to access the In-house Exam Overview.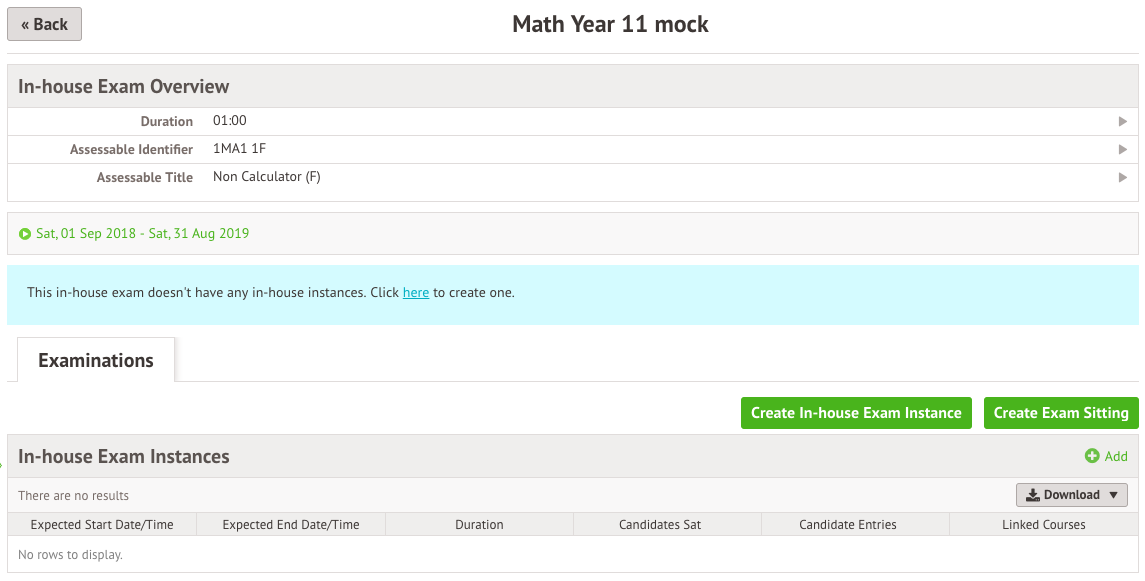 Adding In-house Exam Instances
An instance is a period of time within which all your candidates will sit the exam.
If you were to repeat the mock exam with another group of students in a year, you can create another instance.
To create an instance, click the green button.

For example, if you know all your year 11 students will take a maths mock exam at some point during the next week, depending on when their maths lessons are. You can set the Instance to cover the week period.
You can then schedule specific sessions for each class (see the section below).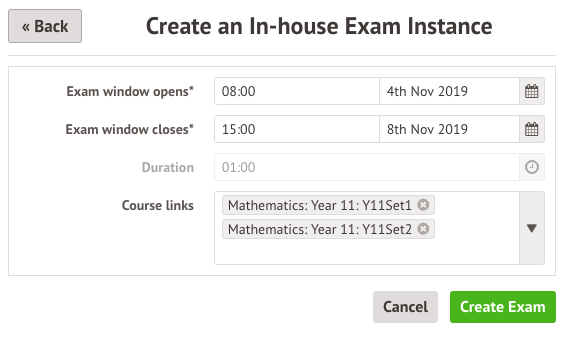 Adding Exam Sittings
Please make sure you have created an Instance before creating sittings. Exam sittings are the exact sessions that the exam will take place in.
Following on from the example above, there is two Year 11 classes that will take the exam, so two sittings will need to be scheduled.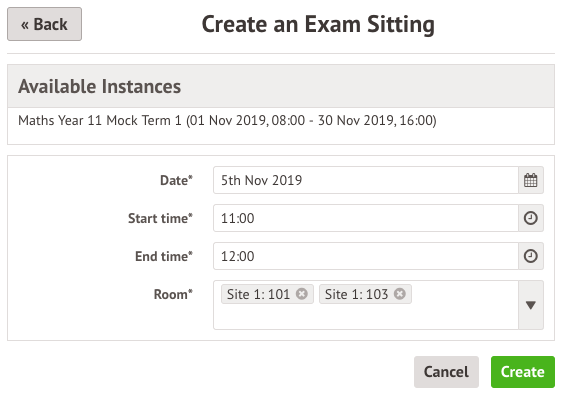 Then you can enter students int the exam sittings. Click here to see how.