By going to the Attendance module, either through the standard route of clicking on Students > Attendance, or by clicking on Attendance within the Favourite Links section on your Arbor Home page you will be able to view latecomers.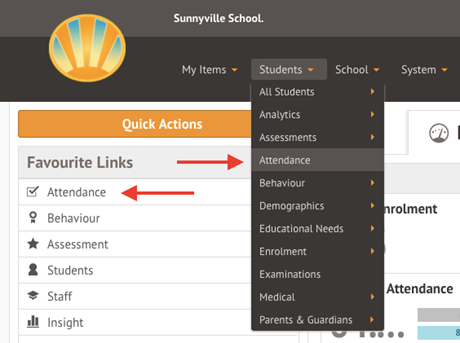 Once on the attendance dashboard, you can see that on the left-hand side menu there is a Latecomers section which you can click onto.
At the top of the Latecomers section, you can filter through your options by clicking onto the '+ Settings' button at the top of the page. Here you will be able to select certain dates, group down by registration forms or specific classes and also as to how many minutes late the students are.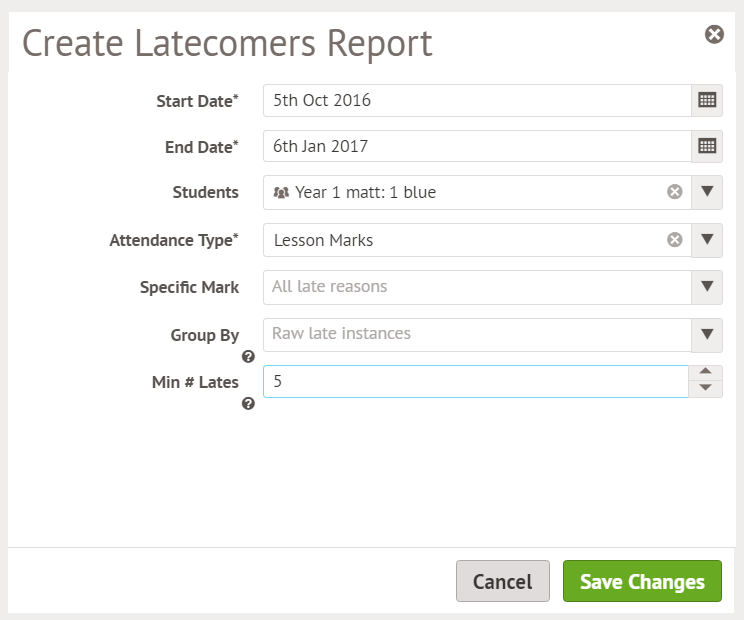 This will provide the user with a list of students with a breakdown of how many minutes late they are for specific lessons or statutory call.
Select a Student by clicking onto them to update their attendance record.
Clicking on the Edit button, a slide-over is displayed to update the attendance mark if required.
Further analysis is given when clicking on any KPI on the dashboard in order to display statistics for different student groups and demographics, as well as the option to view by individual students.