You can easily download and print out Attendance Certificates for students or groups of students (including custom groups). These are sometimes referred to as Individual Session Summary Reports or Registration Certificate Reports by other MIS systems.
In bulk
Go to Students > Attendance > Reports. Here you can either start typing students names or select students from the categories drop-down list. Once you are happy with the settings, click the green button.
Top Tips: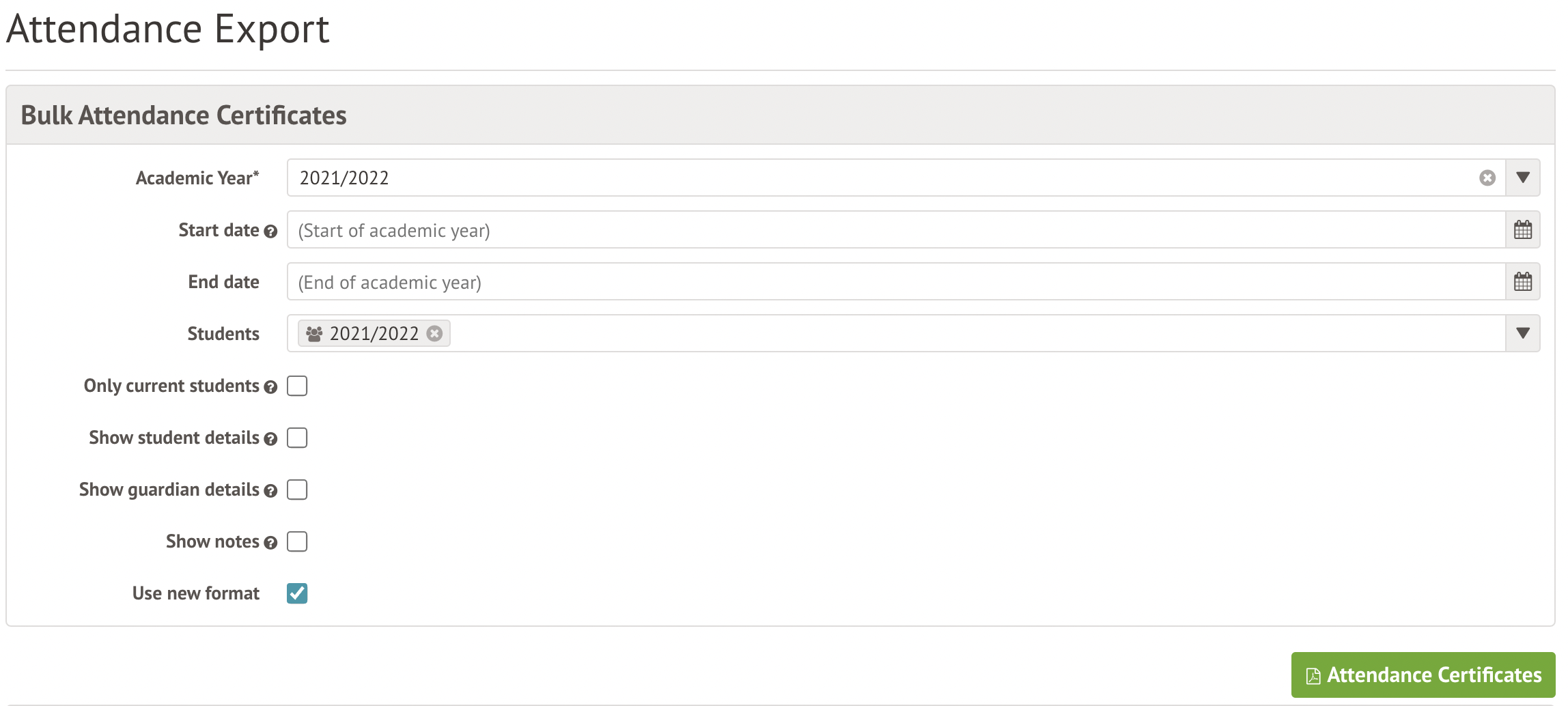 You'll see a pop up saying that you'll need to wait until the certificates have been generated.

When they have been generated, you'll get a notification in the top right of your page. Click the bubble, then click the notification to download the certificates to your computer.
You can then open, view and print the certificates.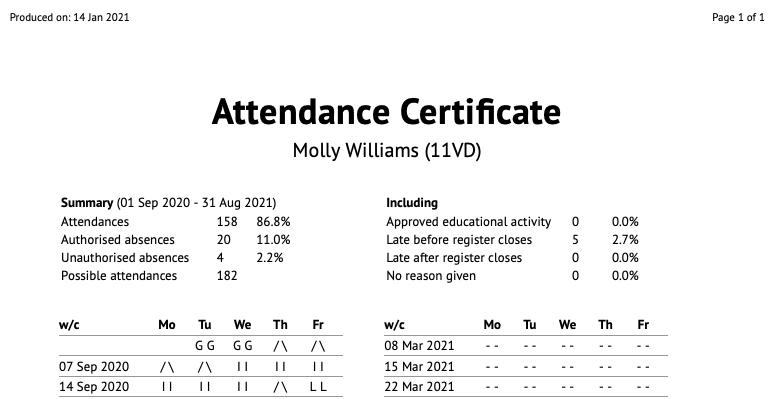 For an individual student
Head to the student's profile. On the left click Attendance > Attendance Certificate then Download Attendance Certificate.
How do we share the certificates?
You can see how certificates can be sent to guardians here: How can we send Attendance Certificates to guardians?