The Lesson Dashboard Overview lists all the students enrolled in the class, the staff members assigned to the class, as well as a list of the behavioural points and incidents, as well as any assignments linked with the class.
To record attendance marks, click on Take Register.

To record a behavioural incident click on +Add within the 'Behaviour' section.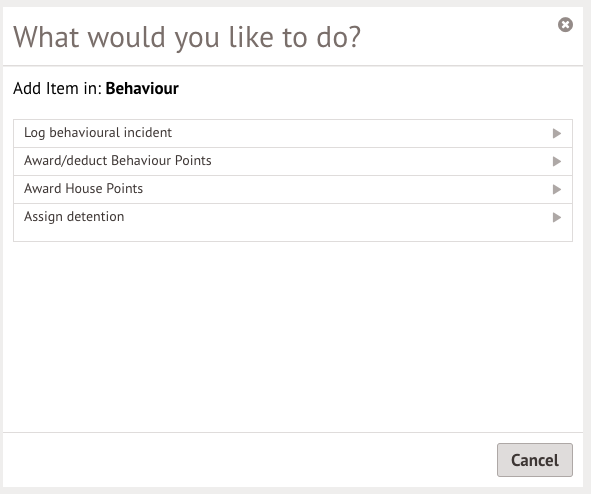 As part of our ongoing campaign to make the lesson dashboard as useful as possible for teachers, a behaviour section will appear at the top of the page when appropriate. Here, Arbor automatically lists upcoming detentions or interventions for students in that class that day.

To record a new assignment that is given to students, click on +Add within the Assignments section, and input appropriate notes on the work to be carried out as well as how submitted work will be graded. This same assignment record can be viewed to update and grade assignment work.
You can see more detailed information about the students in the lesson by clicking the field in Contextual Information.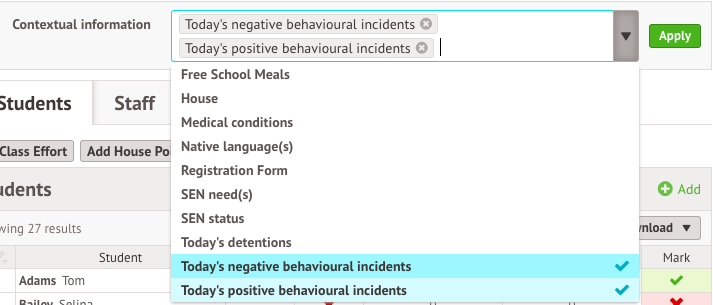 Click Apply, and you will see this information in the table below.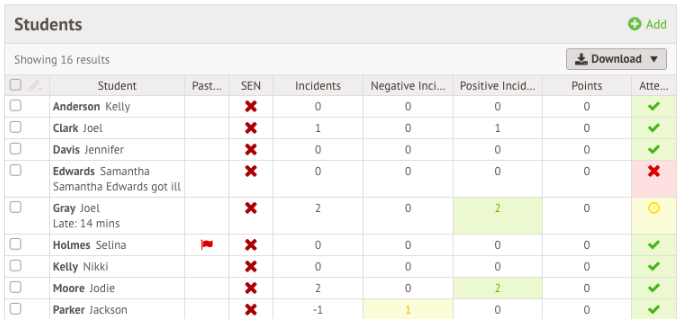 To access the particular class' previous and following lessons, click on the Previous lesson and Next lesson buttons on the right.

To add attachments to the lesson, drag and drop files to the box or click to upload.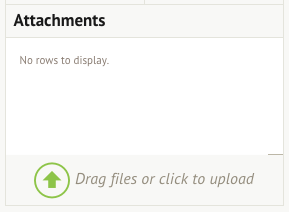 To add students into this particular lesson, click on +Add within the Students section.
To add staff members to this particular lesson, click on +Add within the Staff section.
To export the lesson's attendance register click on Download Register, and to export the lesson's list of student names click on Download Student List.