Most of the 'day to day' intervention administrative tasks will take place in the Intervention Group Dashboard.
From the Intervention Group Overview, it is possible to:
Manage student enrolment

Monitor which students have reached their

intervention outcomes

Transfer students to another intervention group

Enrol students into an intervention group

Unenrol students from the intervention group

Edit basic group details such as the

Group Name

and the

Lead staff member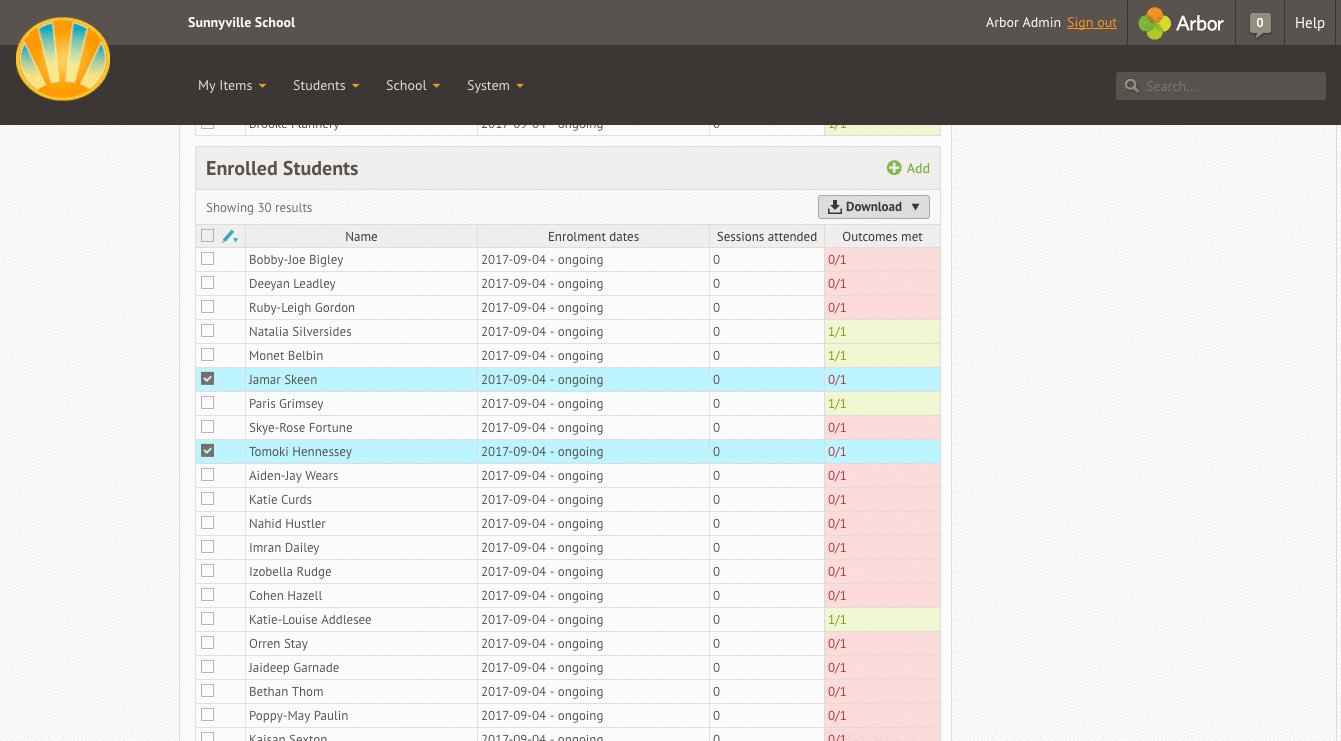 Managing student enrolment
Basic student management can be performed by using the bulk actions in the Participants who have met their outcomes table, and the Enrolled students table on the Intervention Group Overview page.
Unenrol a student

- this removes the student from the intervention group entirely.

Transfer a student

- this option allows you to transfer the students to another group within the intervention.

It is possible to view a list of formally enrolled students in the Manage Students page
The Manage Students page
This page allows you to control student enrolment and to view the intervention group's previously enrolled students.
The Enrolled Students table's bulk actions allow you to:
Transfer students

Unenrol students
The Former Students table shows all the students who were previously enrolled in that intervention group. The Destination column shows what happened to the student after they left the intervention group.
From the table's bulk actions, it is possible to re-enrol students into the intervention group.
The Enrol Students page
This page shows a list of all of the students within school that meet the intervention's Participant Criteria. Students can be enrolled in the intervention by using the Enrol students bulk action.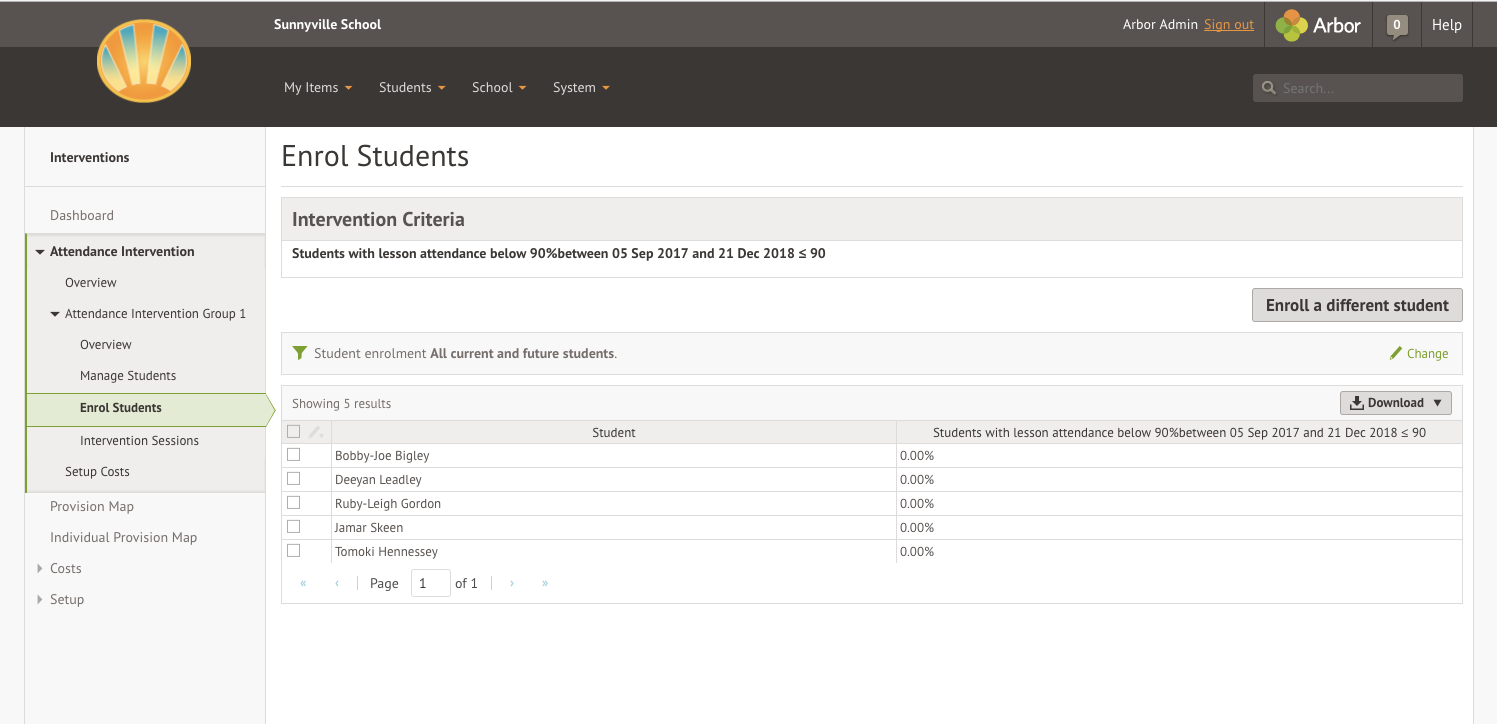 Adding Students to Intervention Groups
Students can be enrolled in an intervention group by using the bulk actions found on tables throughout Arbor.
To enrol student(s) in an intervention:
Select the tick symbol a the start of the student's row

From the bulk actions dropdown, select Add to existing Intervention Group

Select the appropriate intervention and intervention group from the

Select an intervention

slide over

Click

Add to Intervention

Students can be enrolled into an intervention group using bulk actions in the following areas of the MIS/ SIS:
Attendance

Behaviour Incidents

Points Awards

Permanents Exclusions

Temporary Exclusions

Curriculum Markboo

Summative Tracking -> Input

Standardised Assessments -> View Marks

Custom Report Writer
For more information, you can watch a video about Moving Students in Interventions here.
Haven't found what you're looking for? Check out our video playlists or our FAQ for more information.
Want to learn more about a specific aspect of Arbor from a specialist? Join one of our webinars.