Generating a CTF
Please note if a student is leaving full-time education you don't need to generate a CTF for them. They will be unenrolled at the end of the year when you complete the New School Year Setup process.
Generating a CTF for an individual student
To generate a CTF for a student if, for example, they are moving to another school, go to the student's profile. At the bottom of the student's profile, there will be an Admin Functions section.

Click the 'Add' Button to select the type of CTF.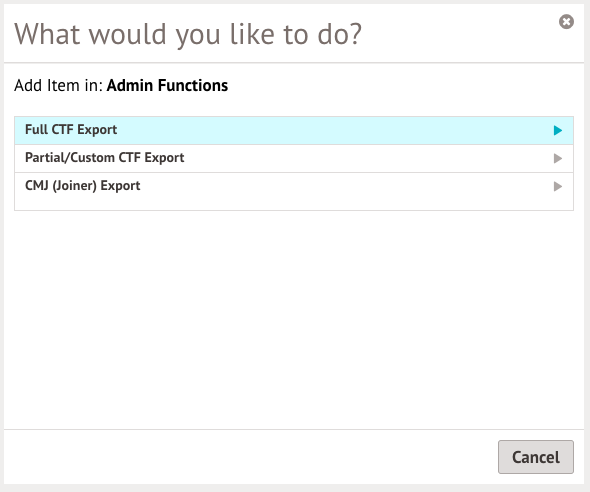 Select where the CTF will be going, then follow the steps to create the CTF.
Top Tip: If creating a CTF for the Reception Baseline assessment, select Unknown destination. You then won't need to select a school.
Can't select the right school?
Go to School > Linked Organisations > Educational Institutions to see if the right details are in there for the school you want to send to. If they're not you can add them.
Check to make sure the school you want to select is actually open and you have the correct LA number and DfE number from https://www.get-information-schools.service.gov.uk/. If the information here is incorrect, please ask the other school to get in touch with the DfE.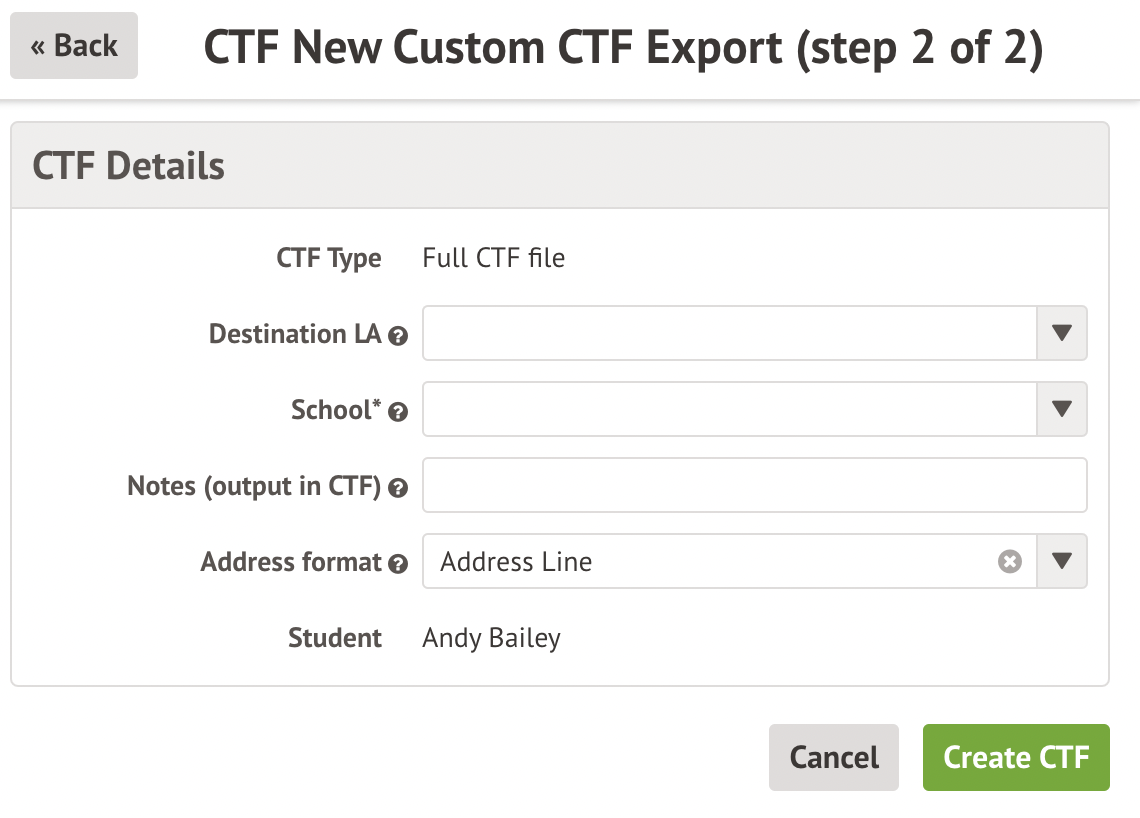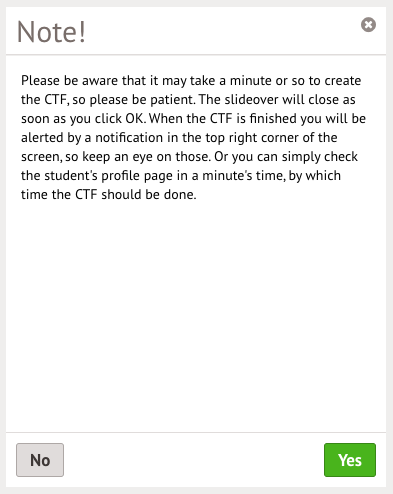 To download the CTF, click the notification then click Download.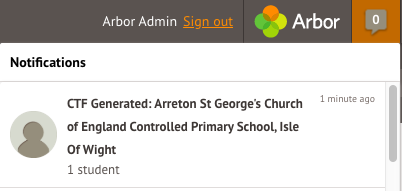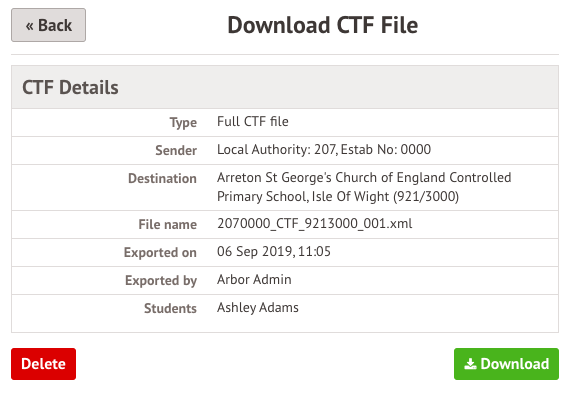 Alternatively, you can click the CTF section on their profile, select the CTF then click Download. The CTF will download to your computer, for you to send to the required destination.

Generating CTFs for multiple students
Go to School > Data > Export > CTF Export. Click on +Add from the Full or Partial/Custom tab.
You can then end the enrollment of your student as outlined in this article.
You can also generate CTFs in bulk when completing Step 2 of the New School Year Setup Process.

How to send the CTF
Please see this article: How do I send the CTF to the destination school?
Can we edit the CTF?
It is not possible to edit the CTF once generated. If you need to generate it for a different school for example, you'll need to generate a new CTF with the new destination.
The record of the original CTF will need to remain. It is not possible to delete this.
Generating a CML or CMJ
Go to School > Data > Export > CTF Export. Click on the CML or CMJ tab and click +Add.
In the slide over, select the student(s)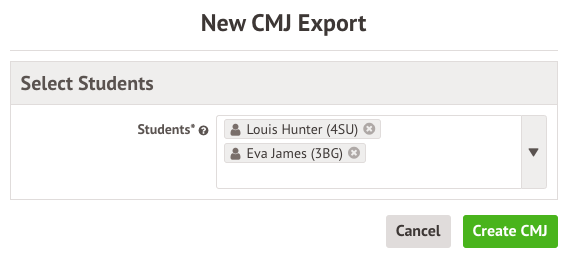 Refresh your page until the table shows that the file is ready for download. Alternatively, you can click the notification.
Please note that although the notification says that it is a CTF, it will be the format you chose. The LA listed is your school's.
You can then click on 'Ready for Download' and then the green 'Download' button from the new slide-over.