Use our Attendance Over Time graph to see the percentage of present lesson marks taken using Arbor for your whole school or specific student groups over time.
Important note
When moving to Arbor, we migrate your statutory roll call attendance marks only. As this graph only displays lesson attendance, not statutory roll call attendance, it will display 0% for any dates from before your school moved to Arbor.
Go to Students > Attendance > Attendance Over Time for whole-school attendance.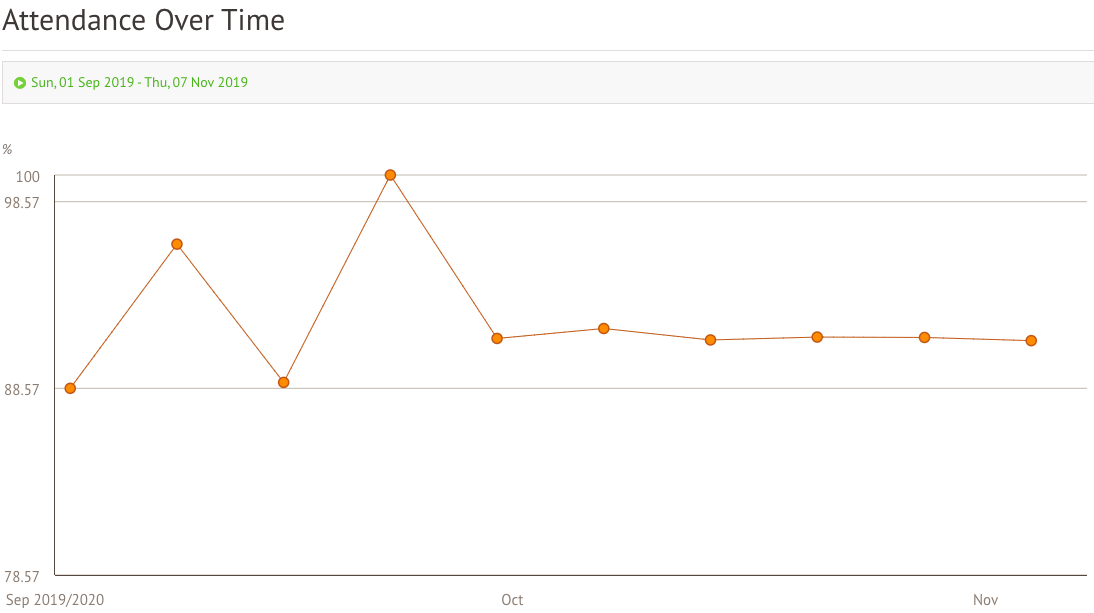 For a specific year group's attendance you can also go to Students > Enrolment > Year Groups > Select Year Group > Attendance over Time.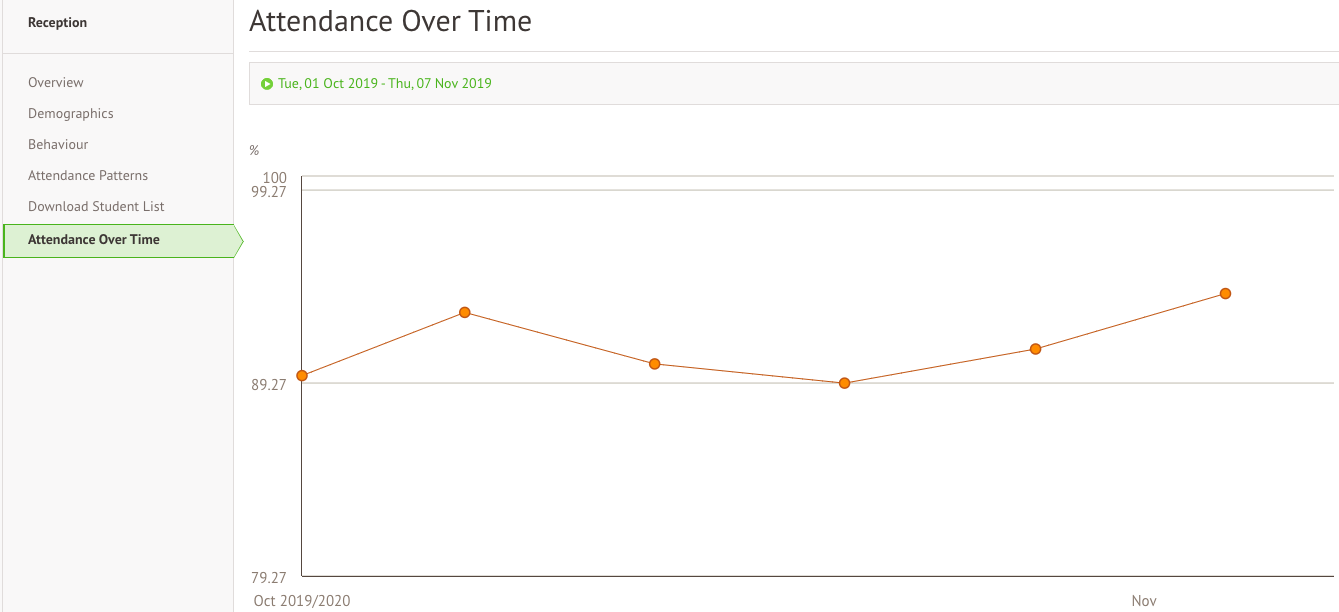 To see attendance for your department if you're a Head of Department you can also go to My Items > My Departments > Select department > Attendance.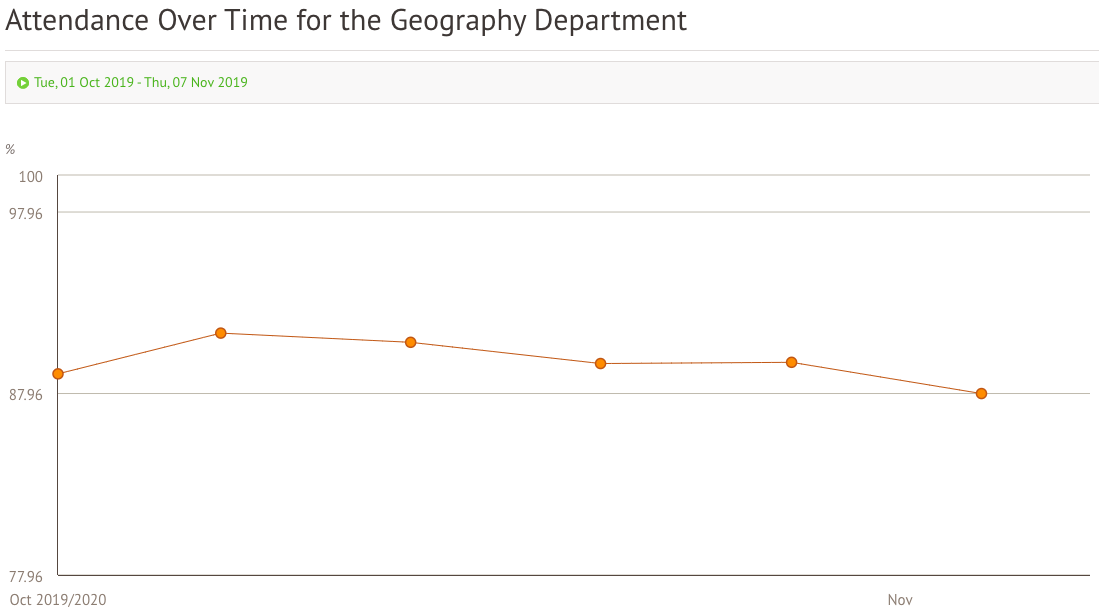 Use the filter bar at the top of the page to select different student groups or demographics to compare.