Use our Attendance Over Time graph to see the percentage of present lesson marks for your whole school or specific student groups over time.
Just go to Students > Attendance > Attendance Over Time for whole-school attendance.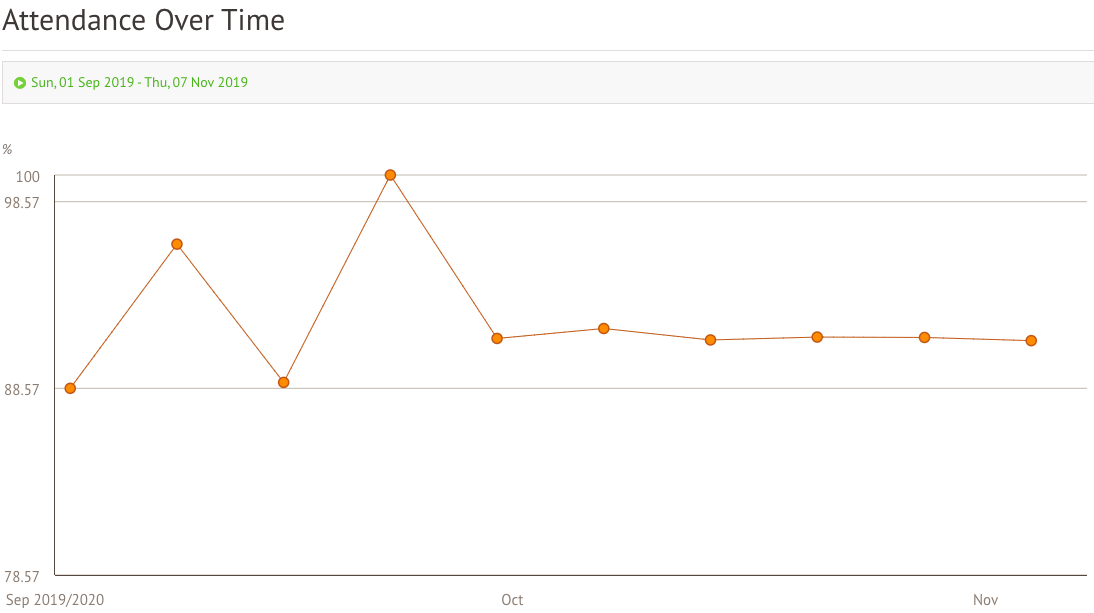 For a specific year group's attendance you can also go to Students > Enrolment > Year Groups > Select Year Group > Attendance over Time.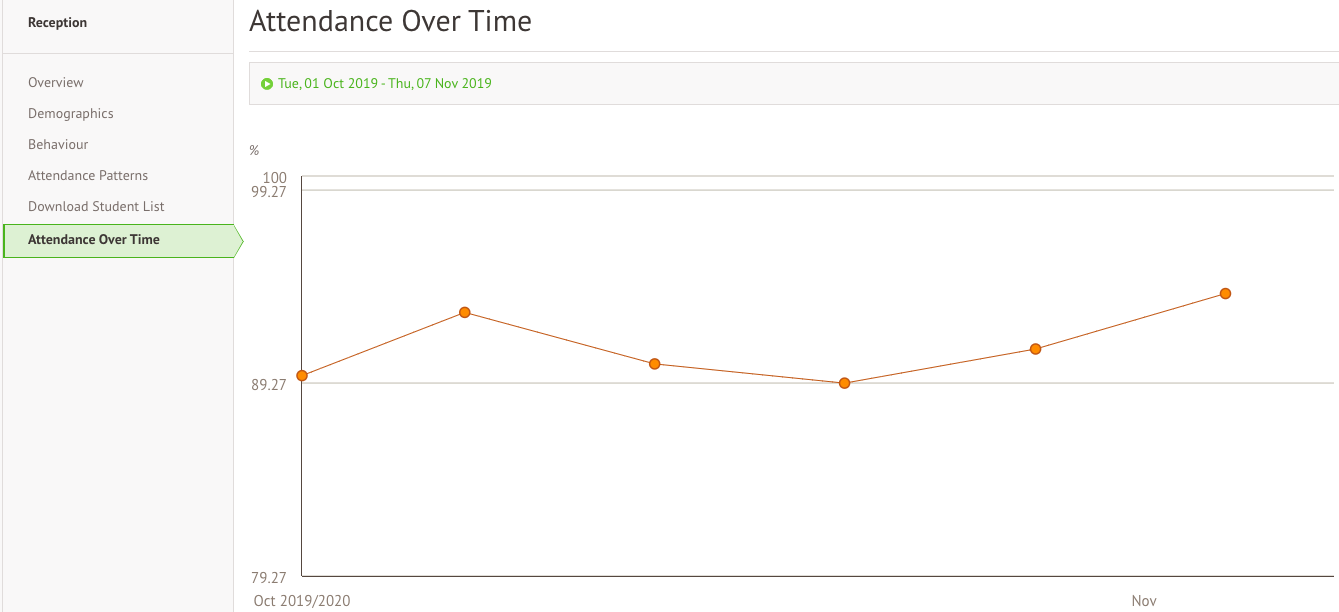 To see attendance for your department if you're a Head of Department you can also go to My Items > My Departments > Select department > Attendance.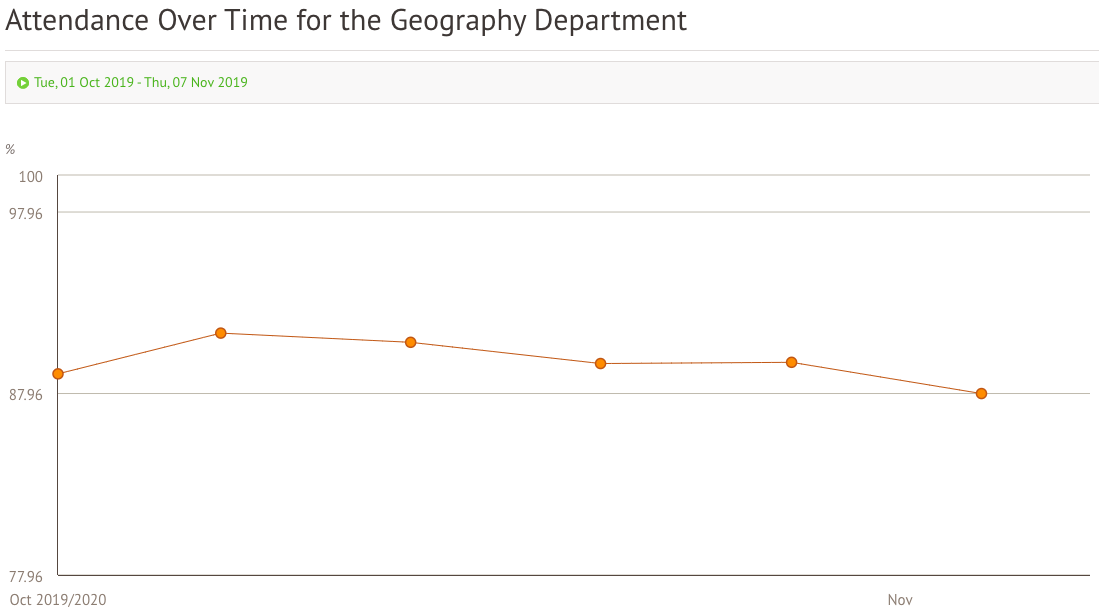 Use the filter bar at the top of the page to select different student groups or demographics to compare.