If you are coming back from a trip and find out the drop-off point has to change, you can log into Arbor and let all the parents know straight away.
You can also notify guardians that there are outstanding payments due for trips.
To send an email, go to School > Activities > Trips. Select the trip.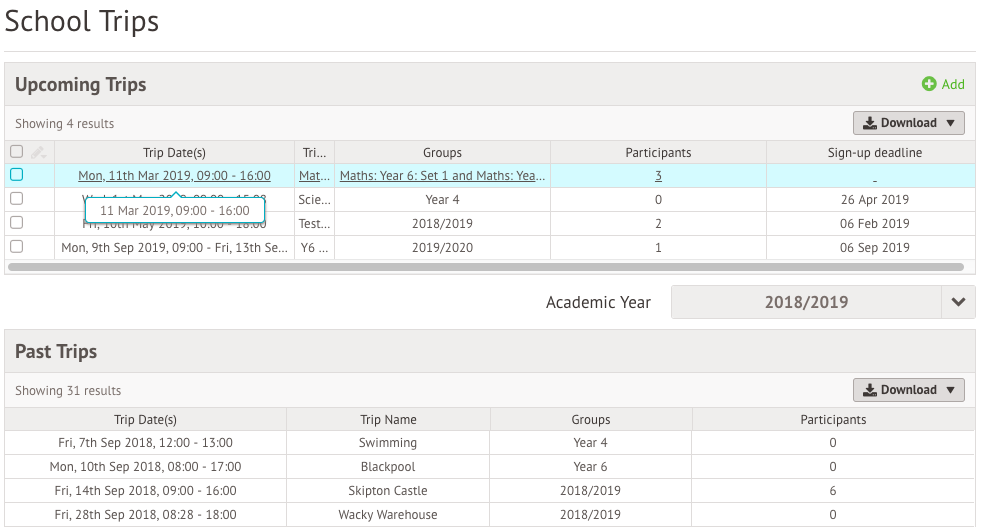 Click More Information in the slide over.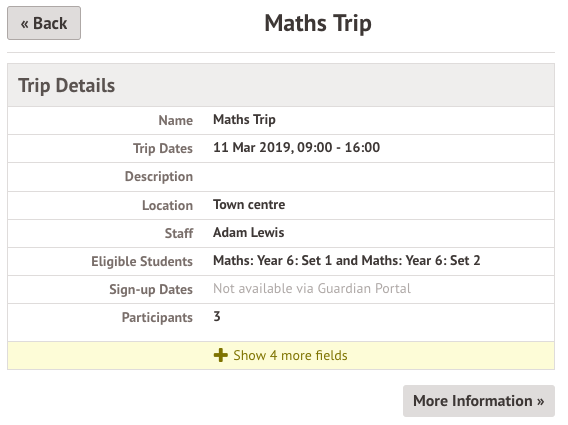 On the Trip Overview page, go to the Trip participants section. Select the students and click the blue pencil icon.