You can see the status of each Census for each school on the MAT MIS.
Permissions
To access this page, you'll need either the Group: Monitor: Administer or Group: Monitor: View permission. If you don't have permission, you'll need to ask an administrator to give you permission following these instructions.
Using the audit tool
Just go to Analytics > Census Audit to see a list of censuses, and how many of your schools have:
Not Generated - Please note that this will not take into account Dry Run generations, only censuses generated on or after Census Day.
Generated With Errors - There are still some errors the school needs to resolve before they can submit their census.
Generated No Errors - The school can submit their census (they may have some queries that require an explanation on submission).
Marked Submitted - The school has added a submission date. Please note that this data is not available for the CES census, as there is no Submitted date field to fill in.
Click on a certain census to see a list of your schools, their current status, last generated date and (where applicable) the marked submitted date.
If you have permission to log into their school site, you can click on the school name to jump right into that school's census on their School MIS site.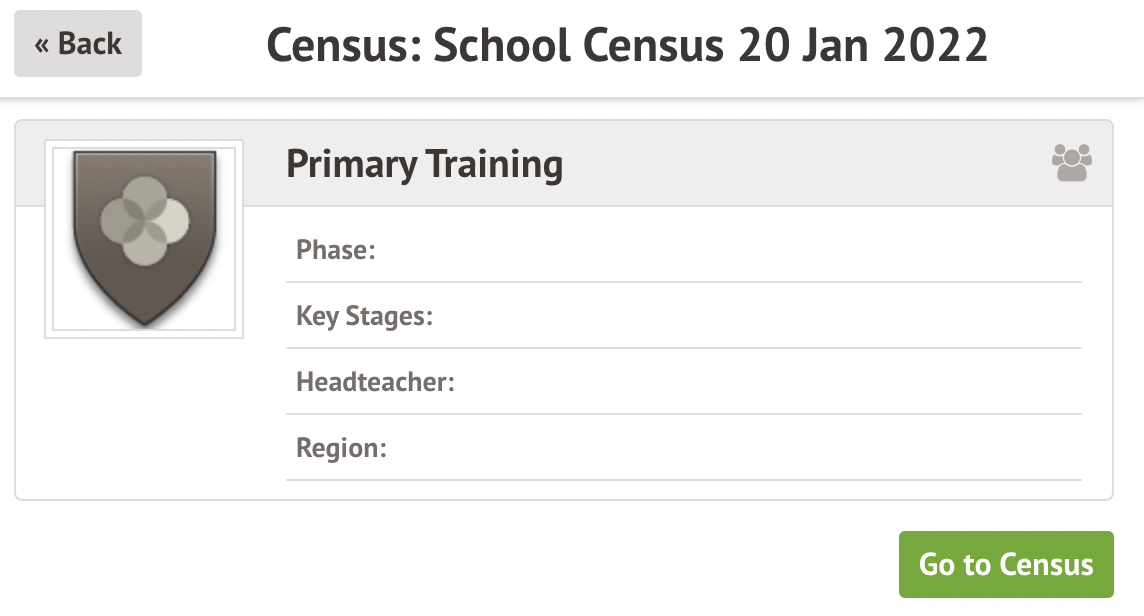 Which censuses can we track using this page?
On this page you can track:
School Census
Workforce census
Catholic Education Service (CES) Census
It isn't possible to track Individualised Learner Record (ILR) completion and submission.
It isn't possible to track other censuses that are not completed through Arbor, such as the electronic Class Organisational Return (eCOR).
Why can't I access this area?
The feature is available to customers on the MAT MIS Plus or Enterprise tiers. If you'd like to discuss upgrading, please contact your Account Manager via accountmanagers@arbor-education.com