You can unsubscribe a guardian from mail merge emails, SMS, letters and in-app messages. This will not prevent them from logging in unless you disable access.
Please note that when doing this, they will still receive communication sent directly to them from the guardian or student profiles.
Go to their guardian profile and click the relationship with the student in the Linked Students section.

Tick the box to unsubscribe them from communications, then click Save Changes.
You'll need to repeat this or each student they have been linked to.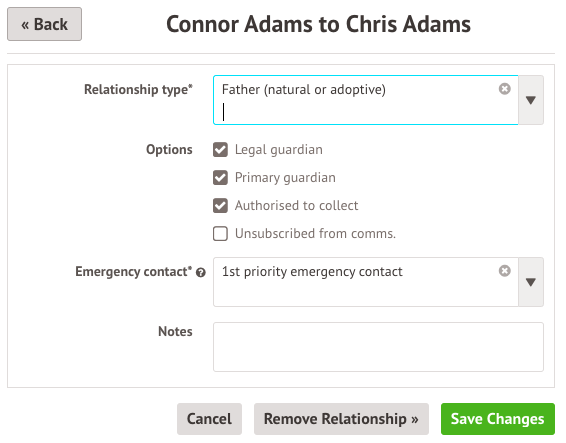 You can also click into a guardian from the Students > Parents and Guardians > Bulk Update > Guardian Contact Details and Authorised to Collect pages to take the same action.
Click the guardian's name to see more details, then click Edit in the slide over to edit the relationship.