You can use staff absences in Arbor to record whenever a staff member is not attending work for any reason. This could include (among others):
Sickness

Maternity Leave

Sabbaticals

Legal proceedings
When a staff member is assigned as the teacher of a class, logging an absence for the staff member will then highlight any lessons requiring cover in Arbor's Cover module, allowing you to easily schedule replacement staff.
If you have the Staff Profile: All Staff: Basic HR Administration permission, you can see absences for one staff member on their Staff Profile, or you can see all staff member's absences in bulk by going to School > All Staff > Absences.
Before recording a new staff absence, check the staff member does not already have a recorded absence that will overlap. Arbor will not allow you to schedule staff absences that overlap.
To record the new staff absence, click the green 'Record New Absence' button to create a new staff absence. In the slide over, choose the type of absence, start and end date/time, and approval information.
Top Tip: If you want to create an ongoing absence, just delete the end date and time! But please note, you won't be able to schedule an ongoing absence if the staff member has any future planned absences.

Once you've added all the details, just click the green Create Staff Absence button.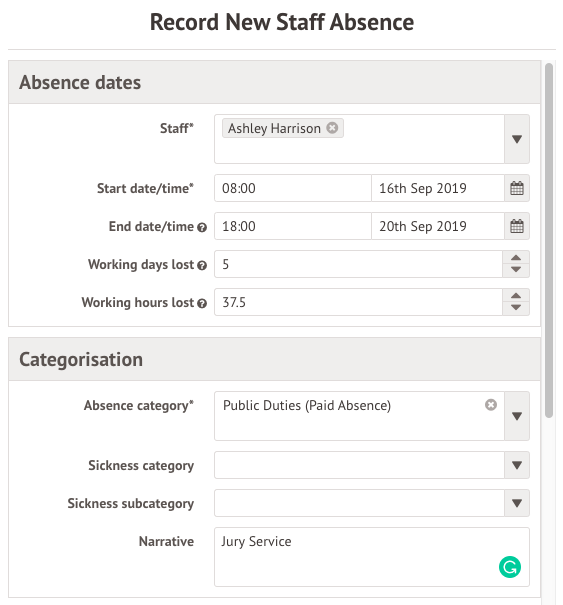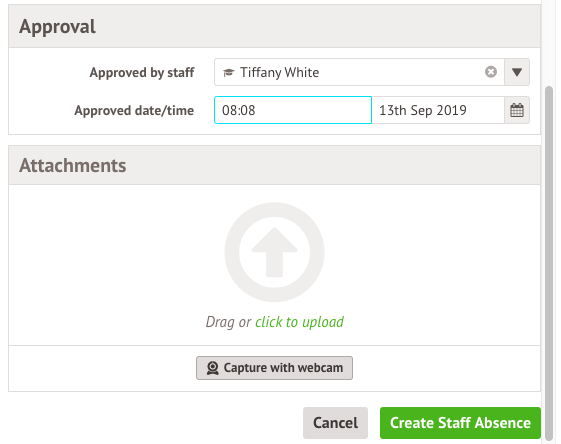 You will then be taken to the Absence Details page which will list the lessons that need covering. You can then assign staff to cover these lessons. You can find more information about assigning cover here.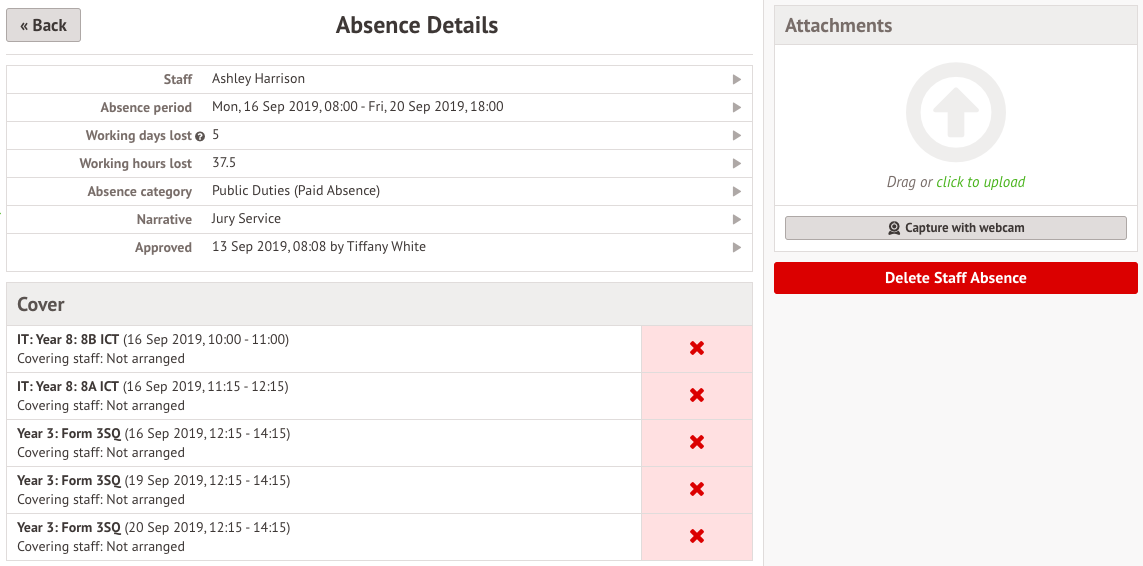 You can click each period requiring cover to assign it.
Alternatively, you can do this in bulk if the staff member will be off for a longer period of time, from the Cover section of Arbor. Click here to see how to add cover in bulk.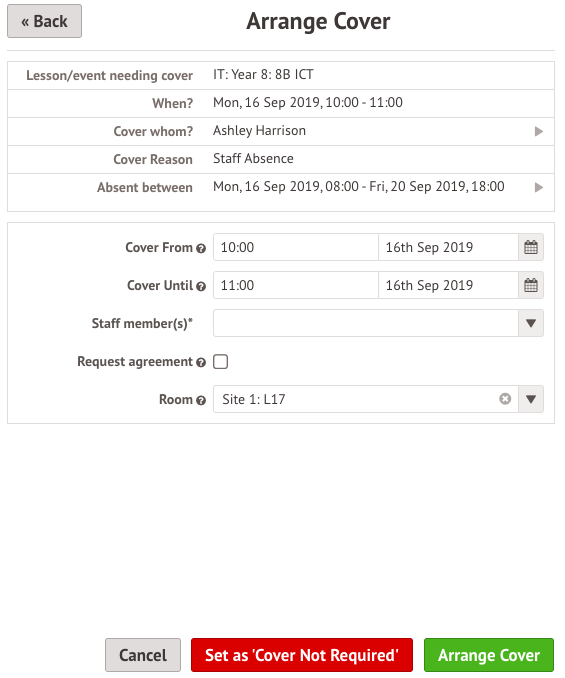 If you need to edit any of the information or add a document to a staff absence (such a sick note), after the absence has been logged, just go to School > All Staff > Absences and click on the staff absence.
You'll be able to edit any field where you see an arrow symbol or delete the absence.