Staff absence is managed from the Absence page in Arbor.
There are two ways to get to this page: you can find it in All Staff or you can get there directly from a staff member's profile.
 School > All Staff > Absences
Once you're there, you just need to follow these 4 simple steps:
Click the green 'Record New Absence' button to create a new staff absence. 

This will take you to a new screen which will provide you with options to choose the type of absence, start and end date/time, and approval information.

Click the green 'Create Staff Absence' button once the form is complete. You can always edit the absence from the staff profile if necessary.
Clicking 'Create staff absence' will take you through to an absence page which will list the lessons that need covering. You can then assign staff to cover these lessons. You can find more information about assigning cover here.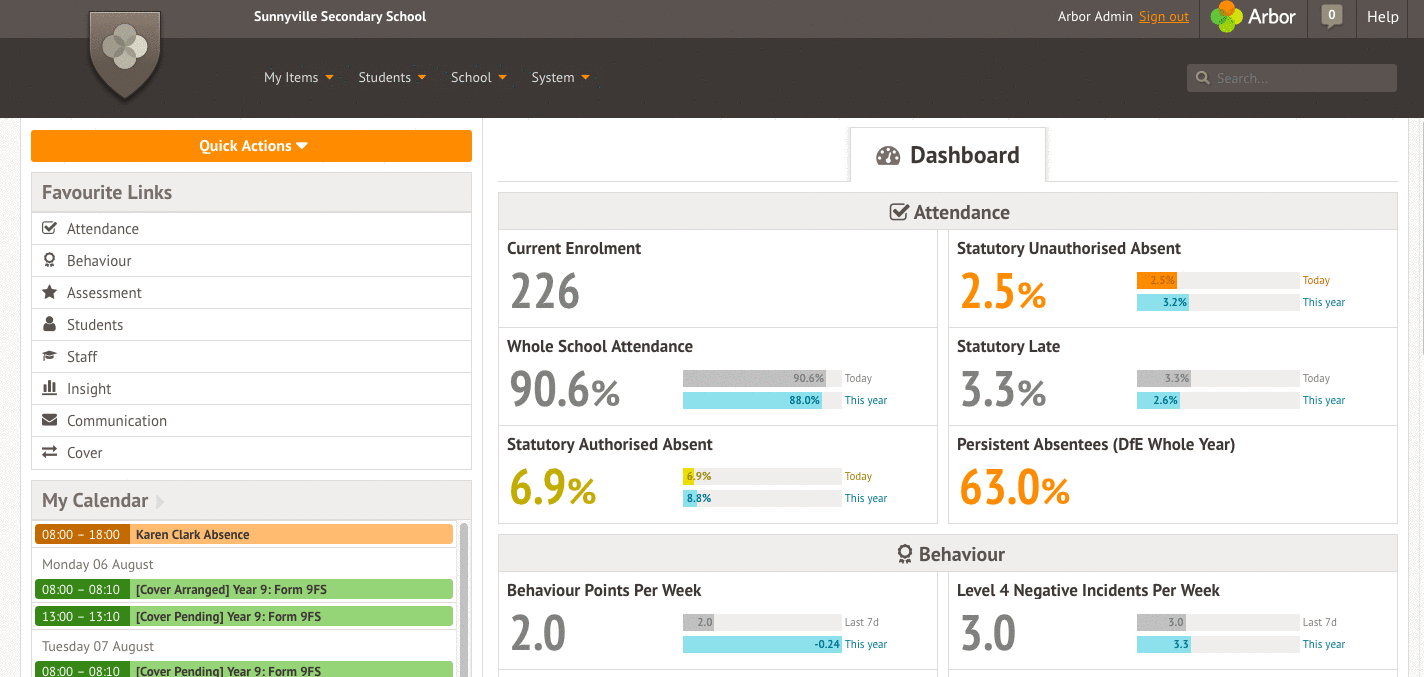 If you'd like to add a document to a staff absence (such a sick note), you can upload it as an attachment once you've added the absence to the staff member's profile.
To do this:
Go to School > All Staff > Absences

Click on the staff absence.

Click the orange 'Edit' button at the top of the screen.

At the bottom of the screen under the title attachments attach your document where directed and save changes.