You can easily set report cards up, or copy a previous report card! Click the + to see how to copy a report card, or see below for how to create them from scratch.
Copy report cards
Quickly and easily duplicate your current report card by clicking the 'Copy Report Card Setup' button.

Go through the slide-overs then click finish. Your new report will appear in All Report Cards.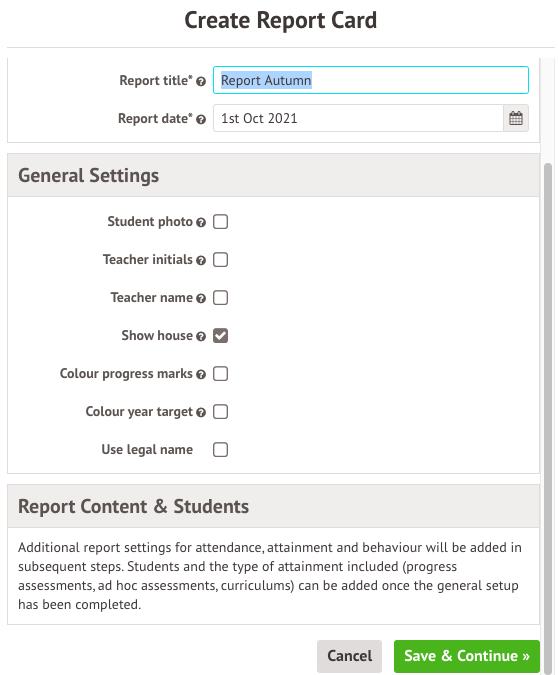 To create Report Cards go to Students > Report Cards.
Click on '+Add' to create a new set of student reports and choose from the Standard Report or the Long Report.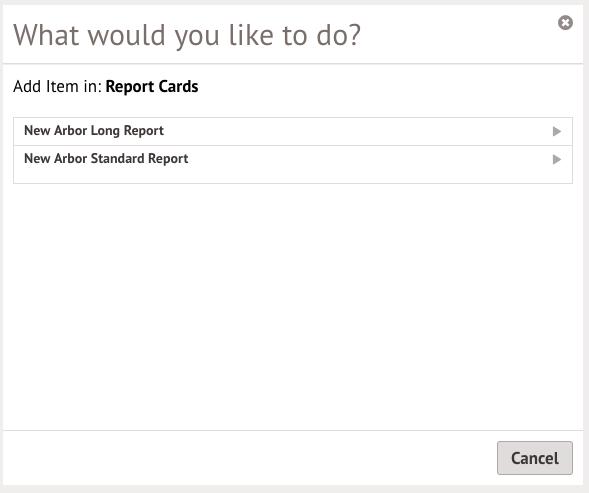 Once you have selected a report type, give the report a title and a date.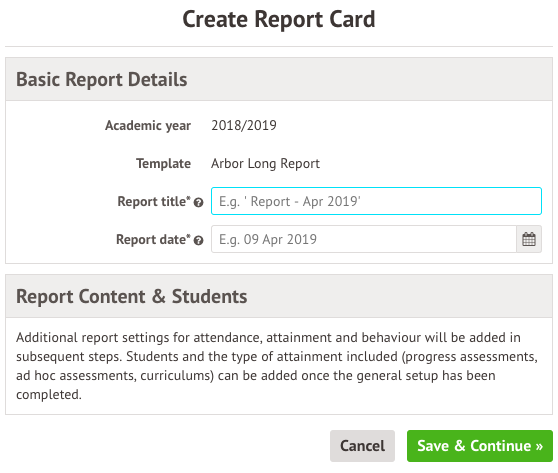 Select the Attendance data (if any) you wish to include in your report.
Select any behavioural information you wish to include in your report. (Note: This will only show on the report if your school has set up and is using the behaviour module on Arbor)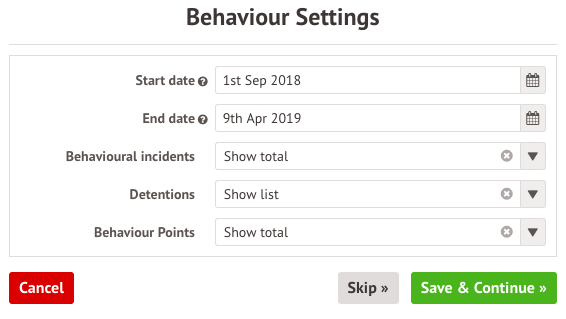 Select which assessment information you would like to show on the report; you have an option here to overwrite the names of columns for baselines, targets etc so you can use language that is more familiar with guardians/parents. If choosing to include 'Previous Marks', you should click the drop down menu to decide what range of marks to include. It is possible to include all previous marks this academic year on a report card.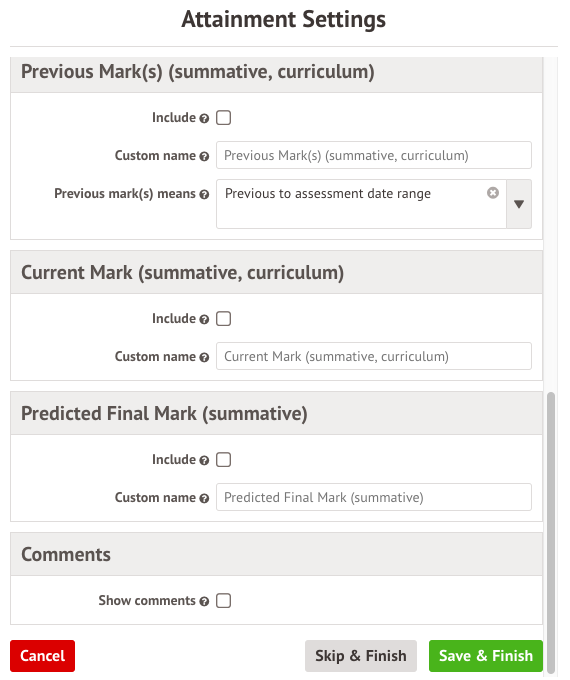 Your Report Card will now be visible from Students > Report Cards.
Once in your reports, you can edit any section marked with an arrow to decide what should show on the final report, including student photos, teacher initials, teacher names, school houses, and coloured progress markers.
You can also edit whether to colour code targets. For example: If a student is 'slightly below' their target, Arbor will colour the progress mark yellow. This yellow can be applied to the year target too.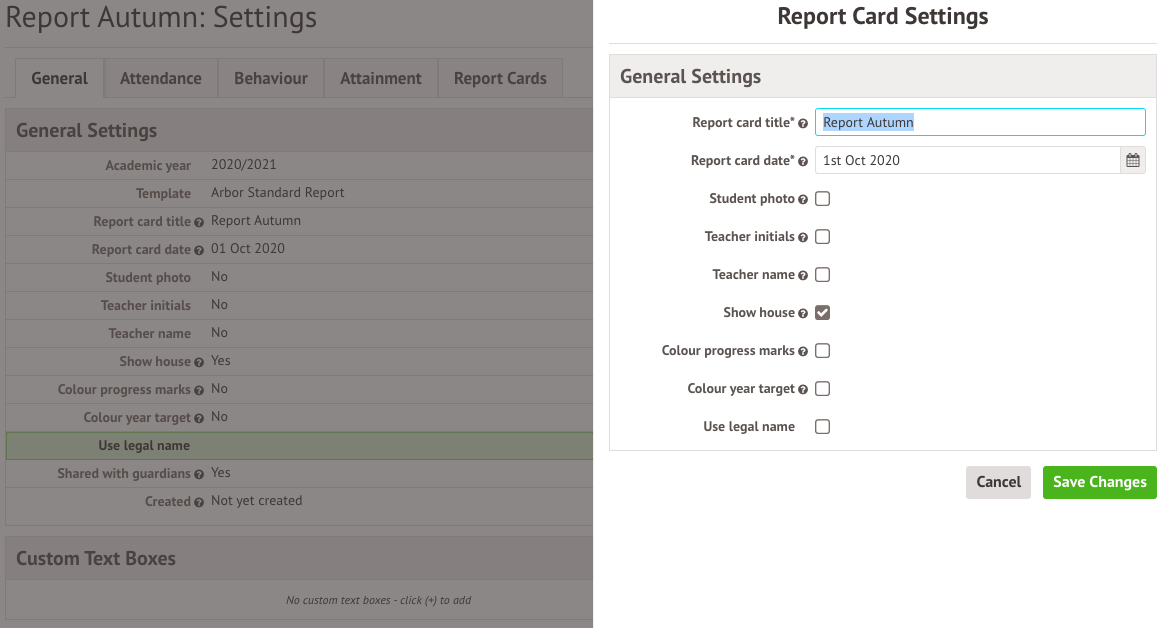 To add students, go to the 'Report Card' tab and click +Add.
You can individual students, whole cohorts or a specific demographic/custom group.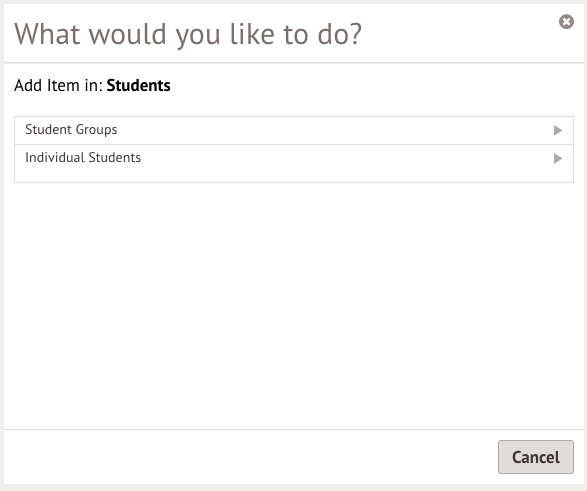 Add assessments by navigating to the 'Attainment' tab.
Finally, it is possible to download a preview of the report card. Click the student's name then click Edit/Review.
If you're happy with it you can mark the report card as 'approved'.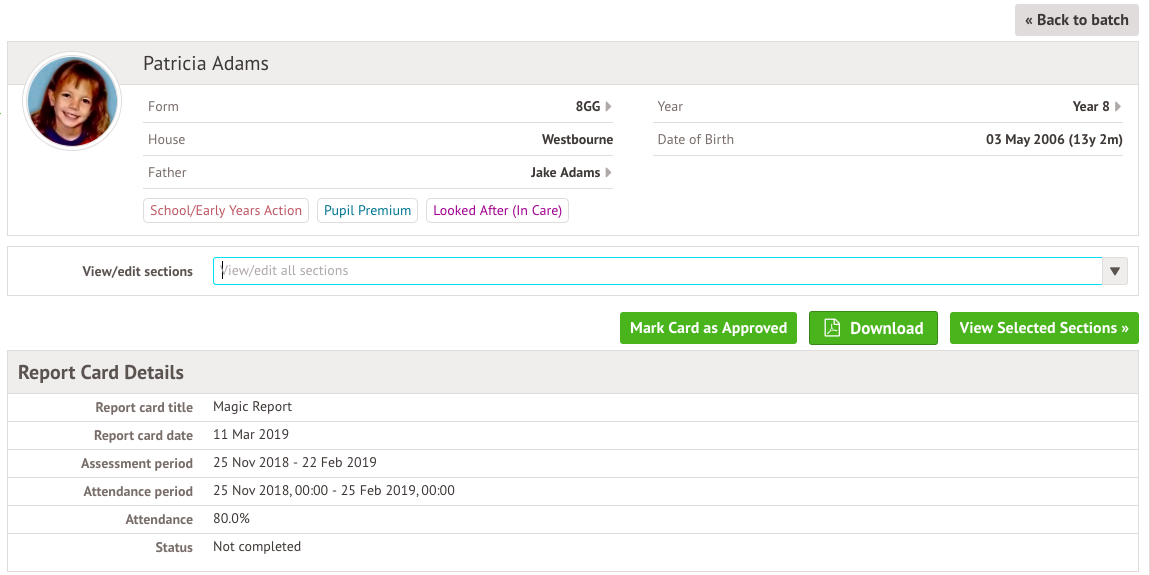 Linking an Ad-Hoc Assessment to Report Cards
In order for your Ad-Hoc Assessments to be visible/editable on student report cards:
The Ad-Hoc Assessment period has to overlap with the date range of the Report Card.

The Students/Key Stage in the setup of the Ad-Hoc assessment must match the students who are included in the report card setup.
Once you have created your Ad-Hoc Assessment add it to your report card by going to Students > Report Cards > Select Report Card > Attainment.
Scroll down to Ad-Hoc Assessments and click +Add.

Select the correct Ad-Hoc assessment by checking the box and clicking Add Ad-Hoc Assessment.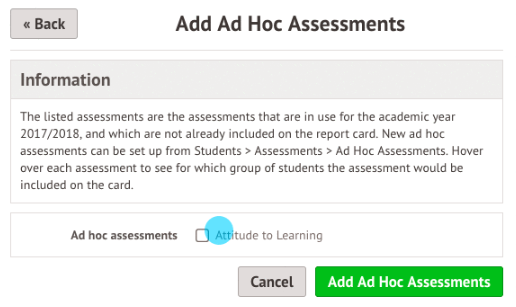 You can then input feedback for the Ad Hoc by clicking on the individual students.