The Statistics page provides a statistical analysis tool for attendance. Go to Students > Attendance > Statistics (in the left-hand menu) .
By default, a table provides an overview of Present, Absent and Late percentage totals from the start of the current academic year. 

This report can be tailored to your needs by clicking on the Settings option at the top of the page and setting the appropriate filters.

You can filter by a wide range of criteria, including what students to include, the type of mark and statistics for attendance. 
In the example below, I want to see the present and absence statistics for each Demographic.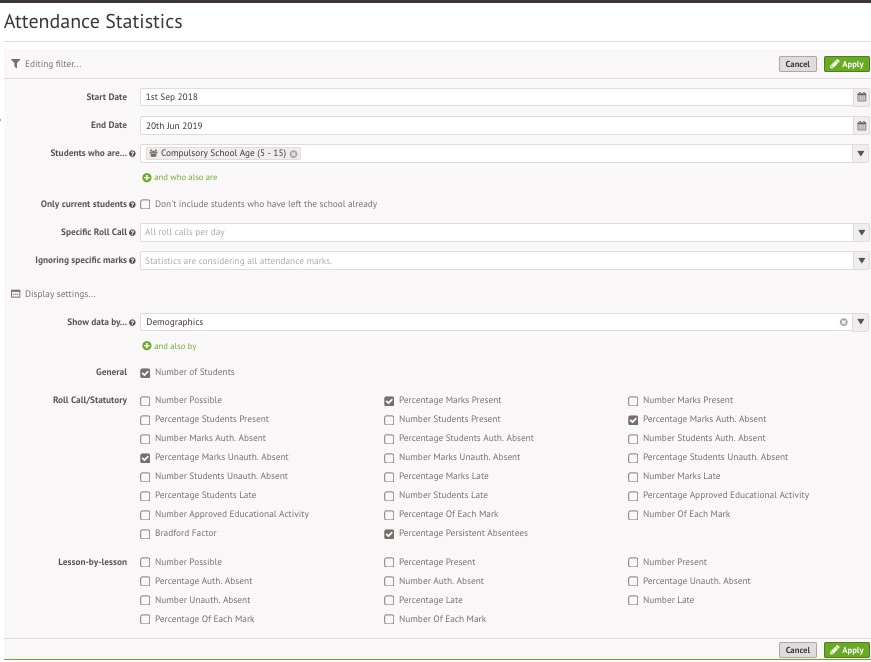 Once you have chosen your settings, click the Apply button to update the report and view the results.