Arbor's Data Quality Dashboard allows you to check and update key elements of student, guardian and staff data. School > Data > Data Quality Dashboard
Select the option from the left-hand menu of the data you want to check. You can choose to work on Students, Guardians or Staff.
'Student Contact Details' will let you see any students that have errors in their postal address or telephone numbers. 

You can simply click on the error to resolve it.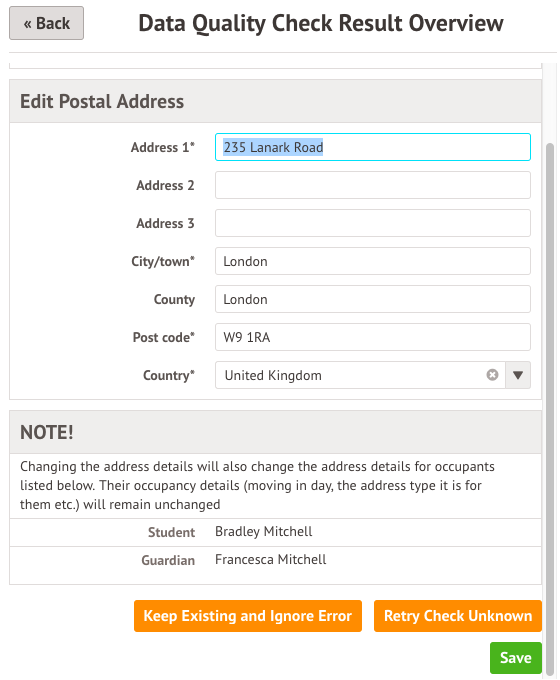 Resolving suspected duplicates
From the data quality dashboard, you can also check for and resolve suspected duplicate profiles. This page will give you the details of each profile to check and from here you can choose to merge the profiles, delete a profile or keep both profiles separate.
To see how to resolve student duplicates, click here.
To see how to resolve guardian or staff duplicates, click here.