To add EAL status to a student's profile, you will need to go to the Language abilities section. The quickest way to find this section is by clicking the View drop-down menu, towards the top of a student's profile.
Click +Add and select Language Ability in the pop-up.

You can then select a language from the drop-down menu.
You can then choose whether this is the student's native language, by checking the Native Language box and then clicking Add Language Ability.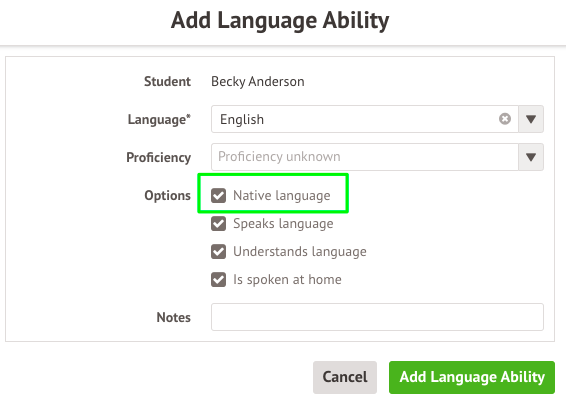 If the child's native language is not English then you will get the EAL tag on the student record.

If the student has multiple native languages, one of which is English, the EAL tag will still display.