If you run a two-week timetable, you may need to change which weeks are assigned as weeks A and week B. This is common after a holiday, as the weeks are assigned chronologically so may not be in line with when you restart your timetable.
To change which weeks are week A or B, go to School > Timetable > Timetable Administration > Timetable Settings. Click to amend the order of the two-week timetable.
Click on the date you want to change this from.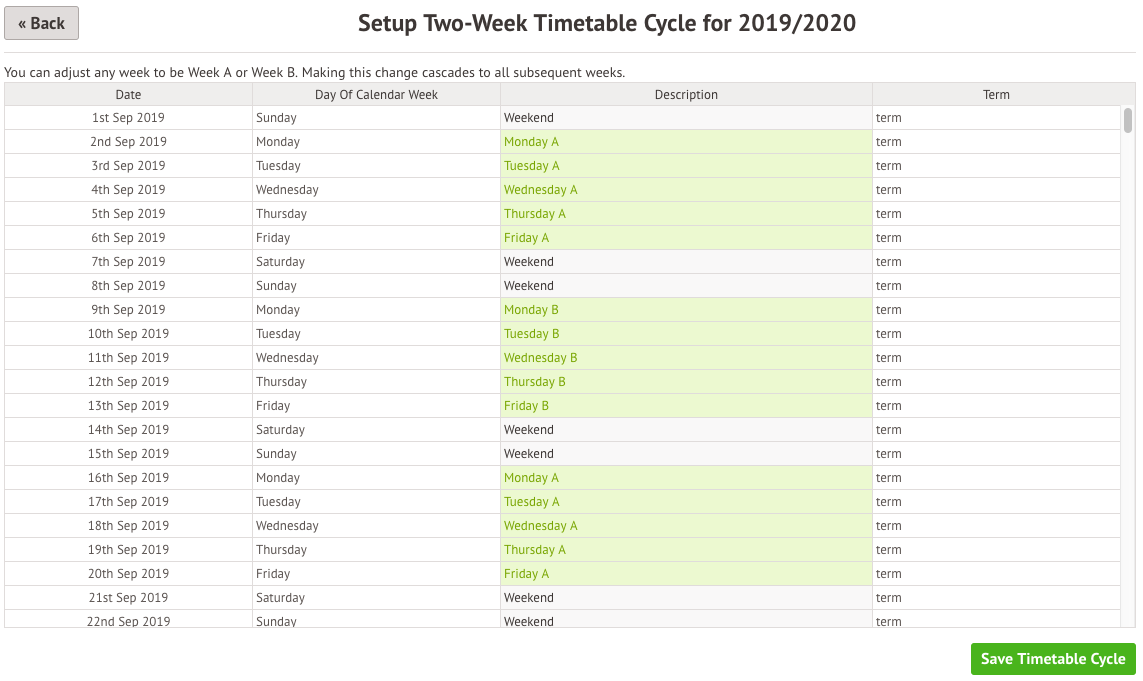 Then from the slide over, select week A or B from the drop-down menu and click Save Changes.