Please note: This process should be used to create year groups mid-year.
If you'd like to copy over your current year groups to next year, or add new ones for next year, we recommend following the New School Year Setup process.
Permissions
You will need the School: Pastoral Structure: Administer permission to add year groups. If you don't have the permission, you'll need to ask your admin team to give you permission using these instructions.
Adding a year group
Go to Students > Enrolment > Year Groups and select the right academic year. Click +Add to add a new year.

Add a name and select the curriculum grade e.g the DfE year group, then click Save Changes.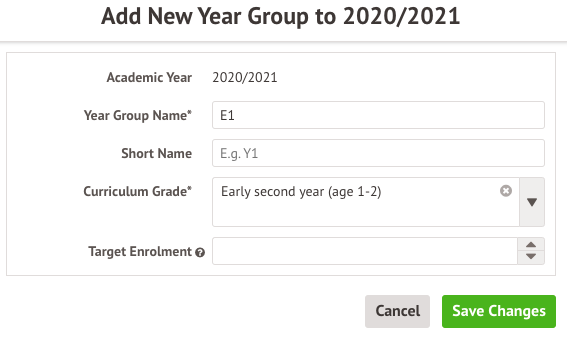 There are also further actions you can take from this page: