This article will explain how you can add a court order on a profile to diable access to the Parent Portal and Arbor App.
Permissions
You'll need one of the Legal: Administer All/My Students permissions to add court orders to profiles. If you don't have the permission, you'll need to ask your admin team to give you permission using these instructions.
To add a court order, go to the respective Student profile and scroll to the Legal section and click +Add. The highlighted box allows you to revoke and disable access for the guardian you link the Court Case to.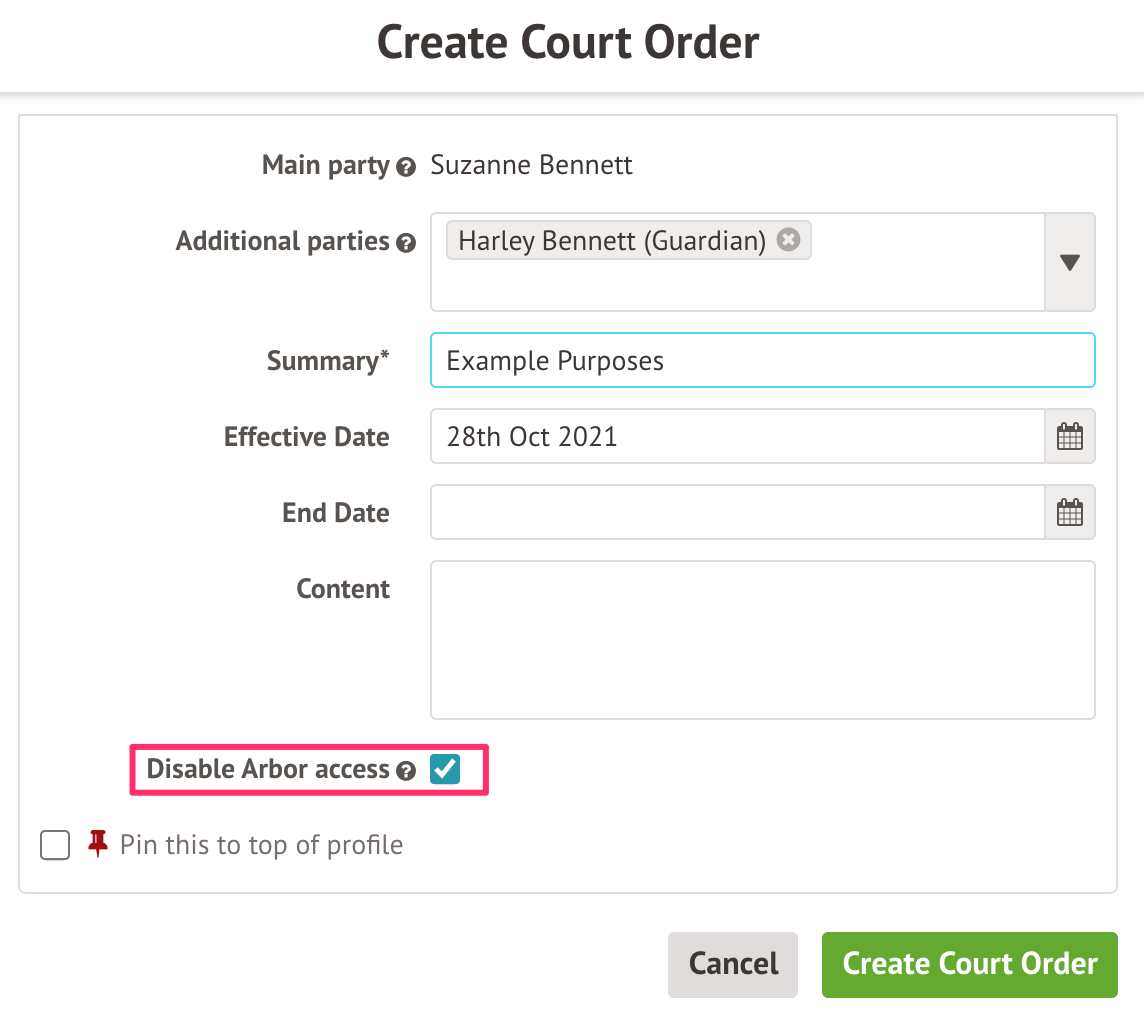 If you need to reinstate access at a later date, click into the User Details section of their profile to re-enable their access.