We have built-in pages for analysing your Key Performance Indicators (KPIs) for your assessments. If the pages don't show what you need, you can also:
How to get to the analysis pages
In the DfE assessments area, you can see your KPIs by going to Students > Assessments > DfE Assessments > Analysis. From the left-hand menu, select EYFS, Key Stage 1 or Key Stage 2.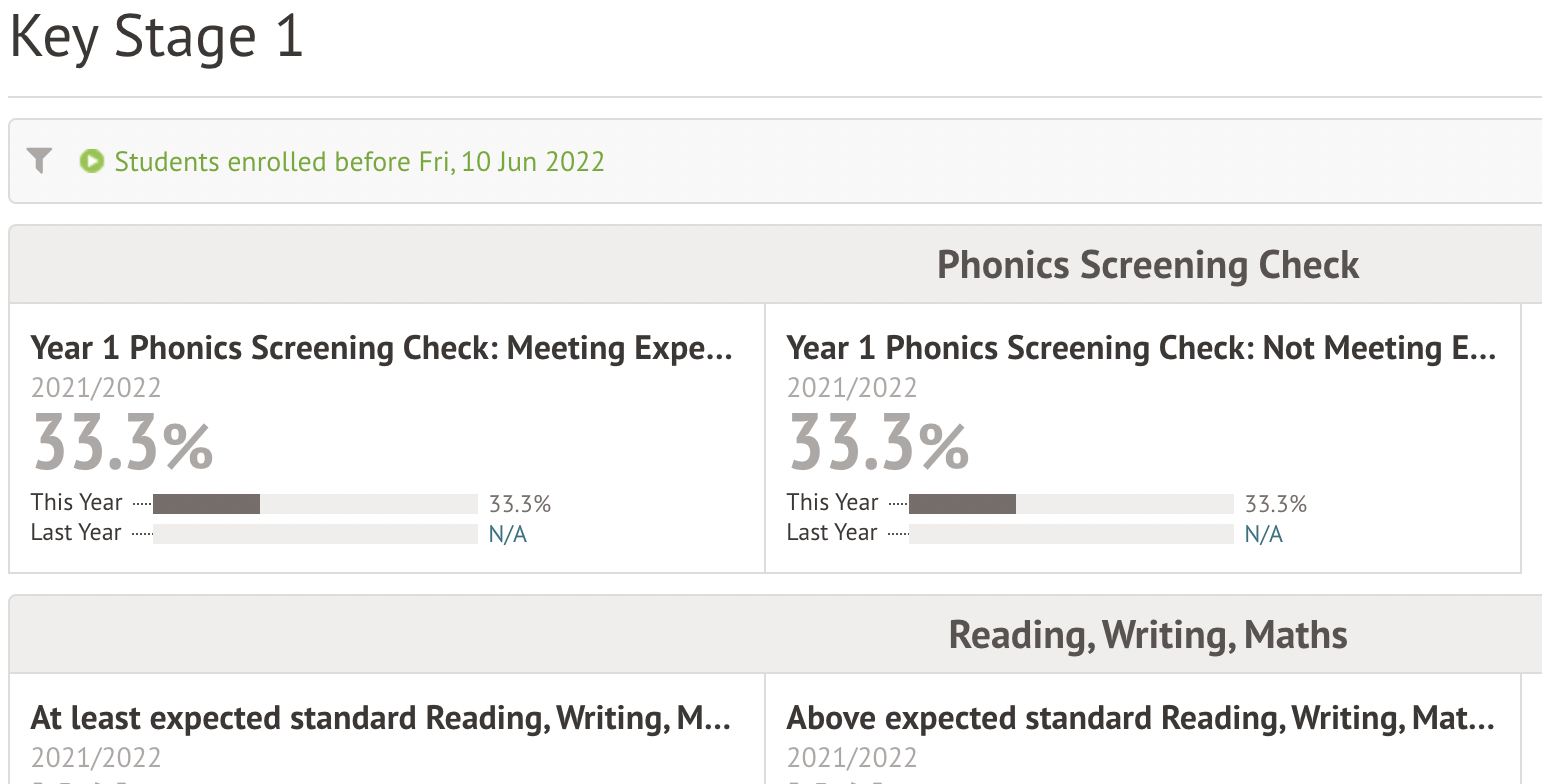 When does the analysis become available?
Some analysis isn't available until the results have been released by the DfE.
KS1 - available as soon as you

input your data.

EYFS - available as soon as you input your data.
Phonics Screening Check - available after the DfE releases the threshold mark for the Phonics Screening Check on Monday 20th June. In Arbor, student outcomes will automatically appear on the marksheet based on the raw scores you've already put in.
KS2 - the DfE releases the results to the Primary Assessment Gateway on Tuesday 5th July. You must then import them via CTF for the results to show on the analysis pages.
Multiplication Tables Check (MTC) - cannot be analysed from the analysis pages.

What students is the analysis considering?
You may find that some students' marks are not included in the analysis. We built these pages based on feedback from our schools, so if you'd like us to consider making changes in the future, please submit your feedback here.