The intervention session page and the attendance registers work in exactly the same way as the other attendance registers you may have seen in Arbor.  
Taking attendance as the Intervention lead
To access an intervention register as the intervention session lead, navigate to your Arbor Dashboard.
The intervention will appear in orange in your calendar. Click the intervention.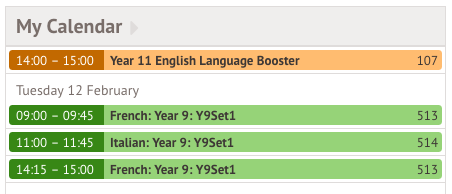 You will be taken to the Intervention Session Overview. Select Register from the left-hand menu. You can also click the green Take Register button.
Then you can take the register as you would in the same way as a normal lesson.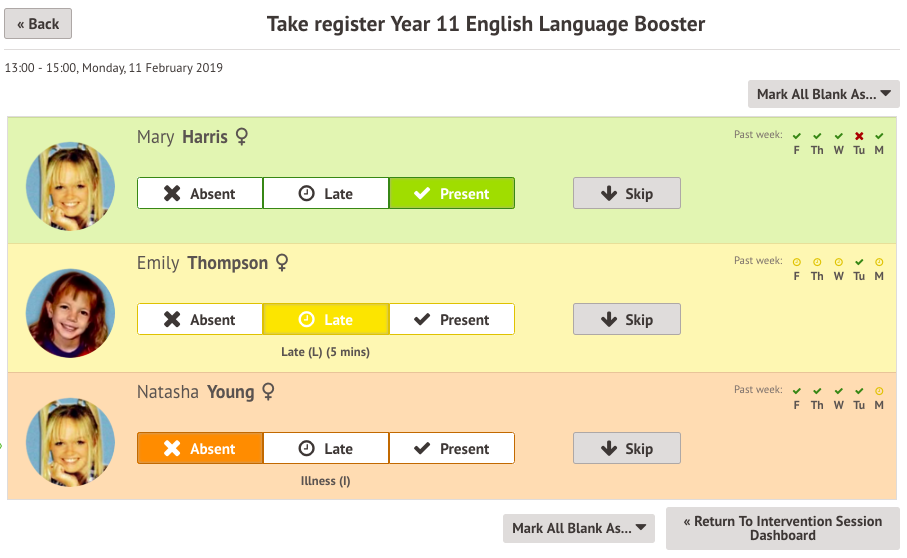 By clicking on a student's name on the intervention session dashboard, the Attendance record sidebar will show the lessons that the student is missing to attend the intervention session.
Taking attendance as an Admin
Go to Students > Interventions and choose the intervention.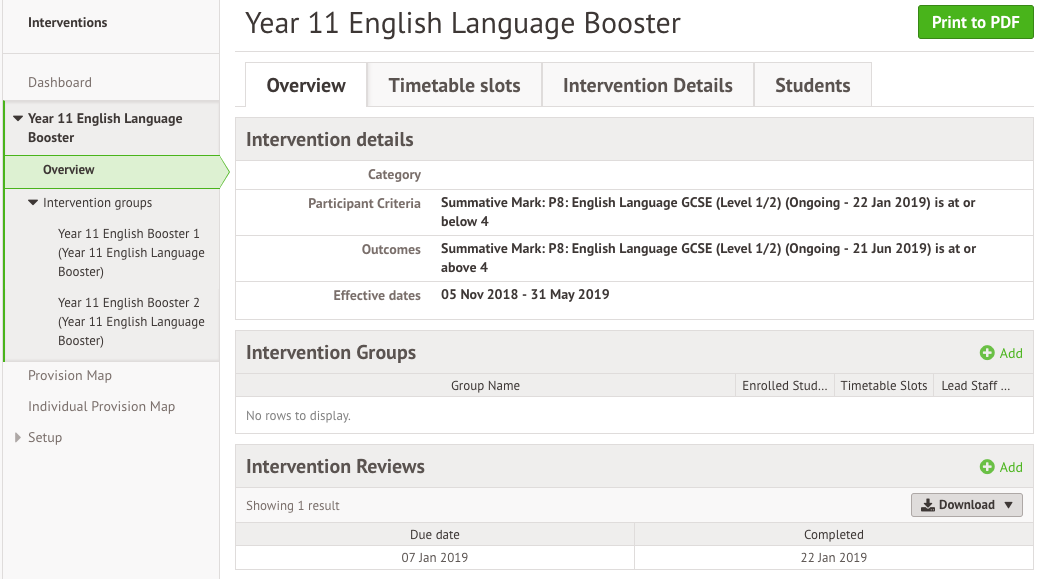 Select the intervention group from the left-hand menu, then click Attendance. 
Here you can see all the attendance marks for all the scheduled intervention sessions.
Click the mark, then click Edit in the slide over to adjust the attendance mark if needed.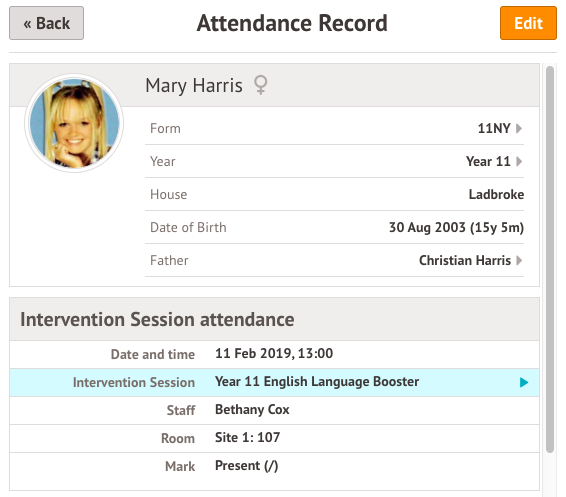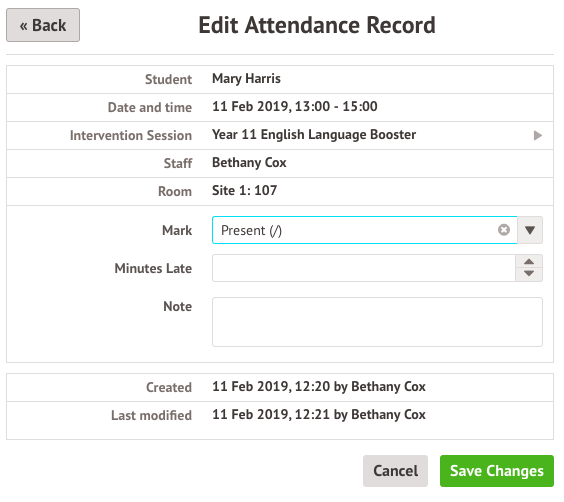 You can also go to Intervention Sessions from the left-hand menu, and select a session.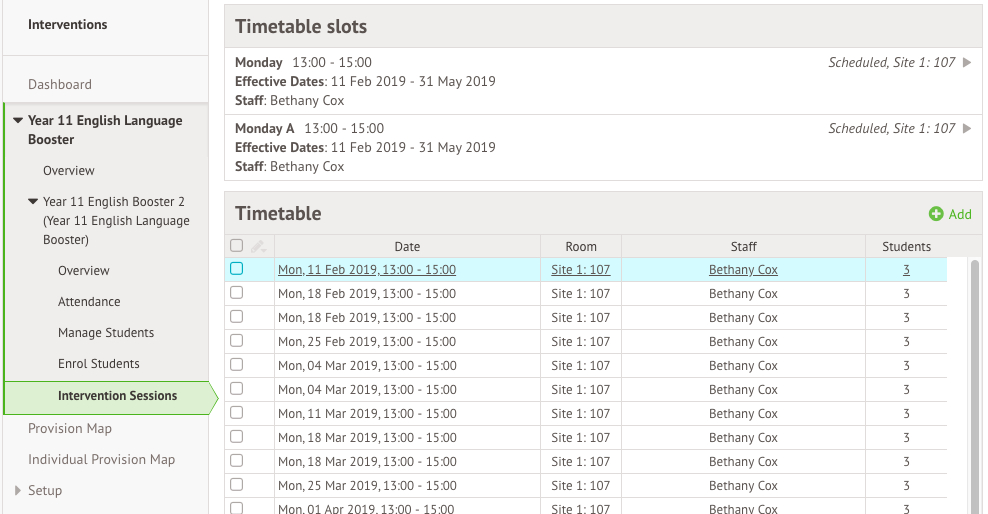 You will then be taken to the Intervention session Overview where you can take the register if needed.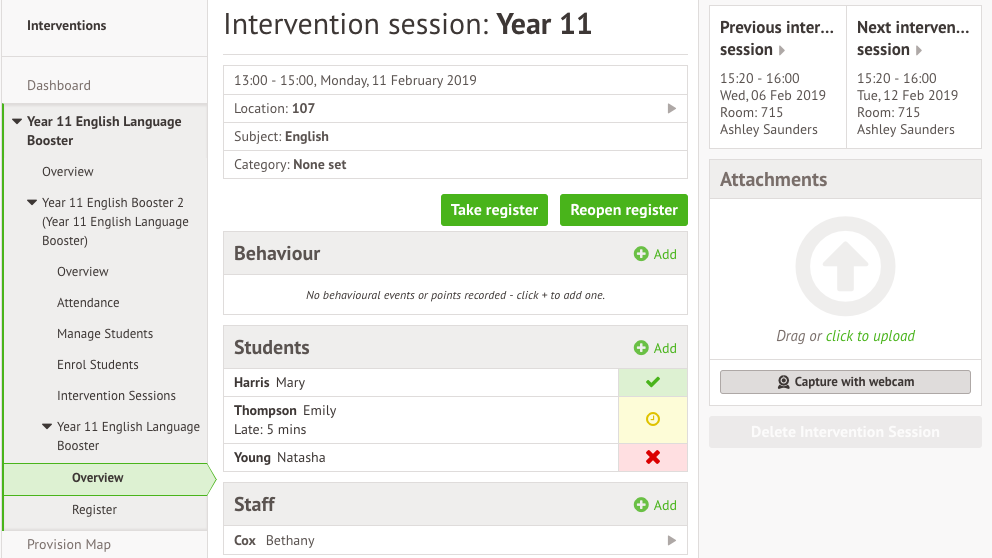 For more information, you can watch a video about Intervention Attendance here.
Haven't found what you're looking for? Check out our video playlists or our FAQ for more information.
Want to learn more about a specific aspect of Arbor from a specialist? Join one of our webinars.