The intervention session page and the attendance registers work in exactly the same way as the other attendance registers you may have seen in Arbor.
Permissions
You'll need one of the School: Intervention: Administer permissions to take attendance as an admin. If someone can't access a certain area, you can give them the right permission using these instructions

.

You'll need to be assigned to the timetable slot directly to be able to take attendance for the intervention as the intervention lead. Ask your admin team to assign you if you're not able to take attendance.
Taking attendance as the Intervention lead
To access an intervention register as the intervention session lead, navigate to your Arbor Dashboard.
The intervention will appear in orange in your calendar. Click the intervention.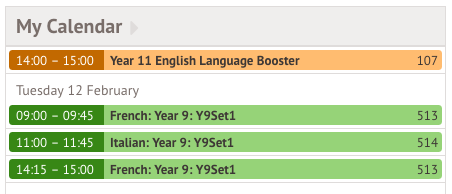 You will be taken to the Intervention Session Overview. Select Register from the left-hand menu. You can also click the green Take Register button.
Then you can take the register as you would in the same way as a normal lesson.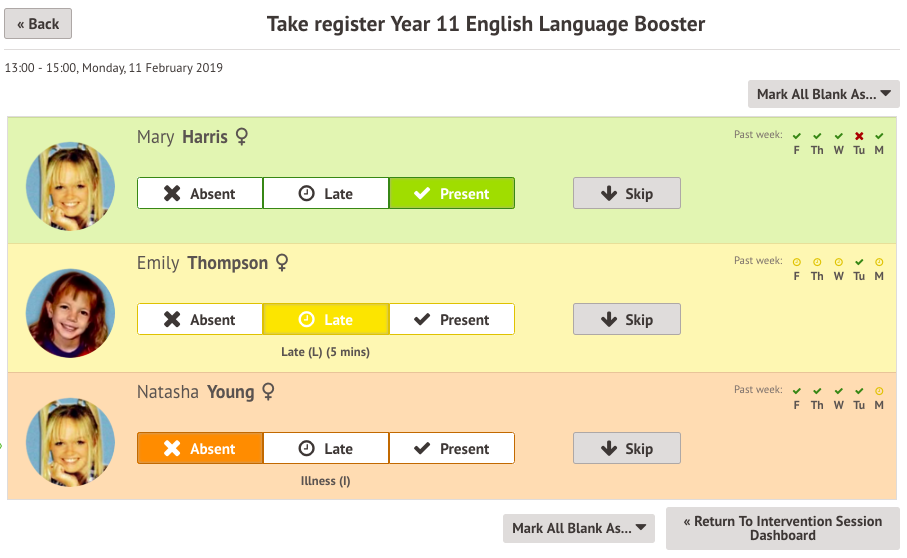 Taking attendance as an Admin
Go to Students > Interventions and choose the intervention. Select the intervention group from the left-hand menu, then click Attendance.
Here you can see all the attendance marks for all the scheduled intervention sessions. Click the mark, then click Edit in the slide over to adjust the attendance mark if needed.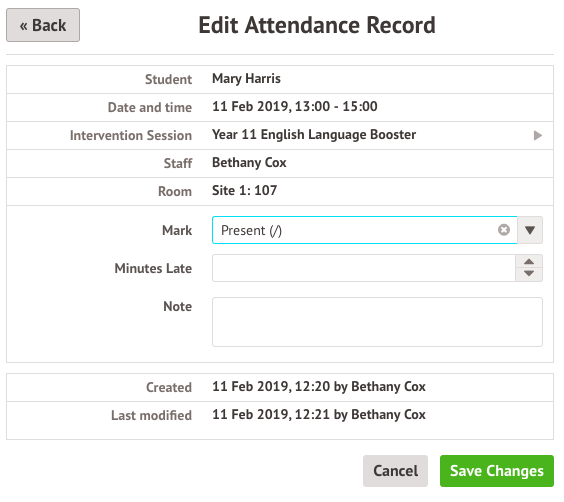 You can also go to Intervention Sessions from the left-hand menu, and select a session. You will then be taken to the Intervention session Overview where you can take the register if needed.