Generating a CTF for an individual student
If a student is leaving full-time education
If this is the case, you don't need to worry about unenrolling final year school leavers. As long as they haven't been included in the next academic year they will be automatically unenrolled.
If a student is moving schools
To generate a CTF for a student if, for example, they are moving to another school:
Browse or search for the student
At the bottom of the student's profile, there will be an Admin Functions section.

Click the 'Add' Button to select the type of CTF.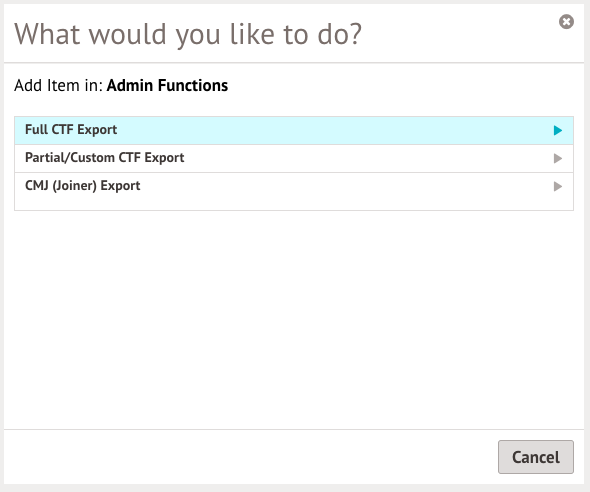 Select where the CTF will be going, then follow the steps to create the CTF.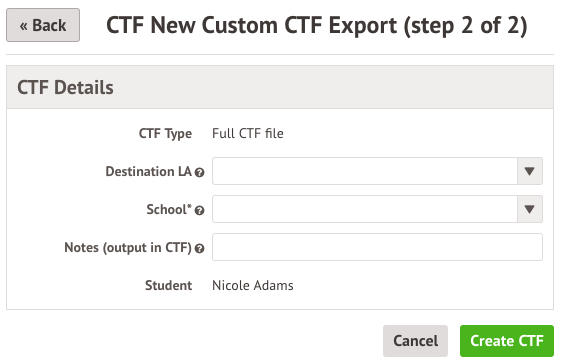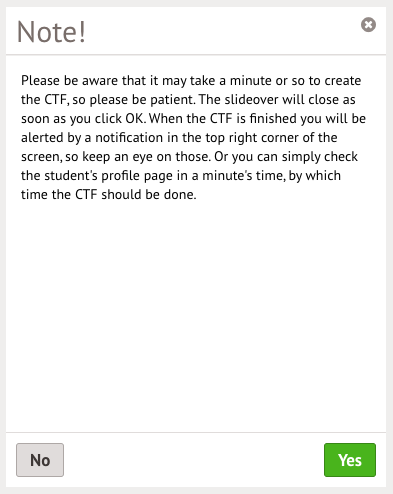 To download the CTF, click the notification then click Download.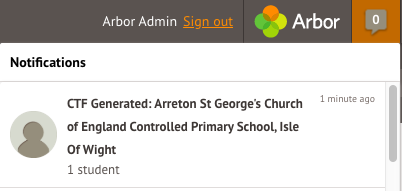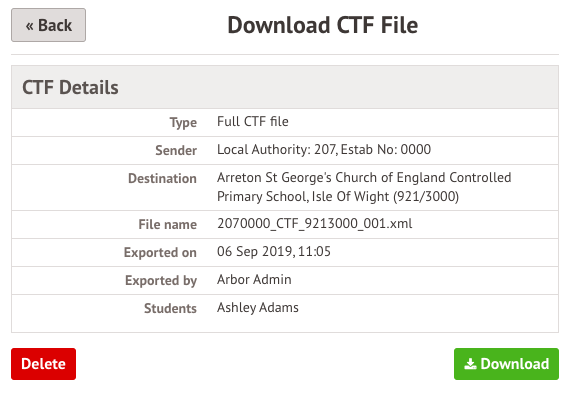 Alternatively, you can click the CTF section on their profile, select the CTF then click Download. The CTF will download to your computer, for you to send to the required destination.

Generating CTFs for multiple students
Go to School > Data > Export > CTF Export