If you need to share timetables with students in bulk, we recommend switching on the Student Portal at you school. Students can view their timetable through their Calendar on the Student Portal, without you needing to print and distribute timetables, which students can loose. You can read more about the Student Portal and enabling it for your school here.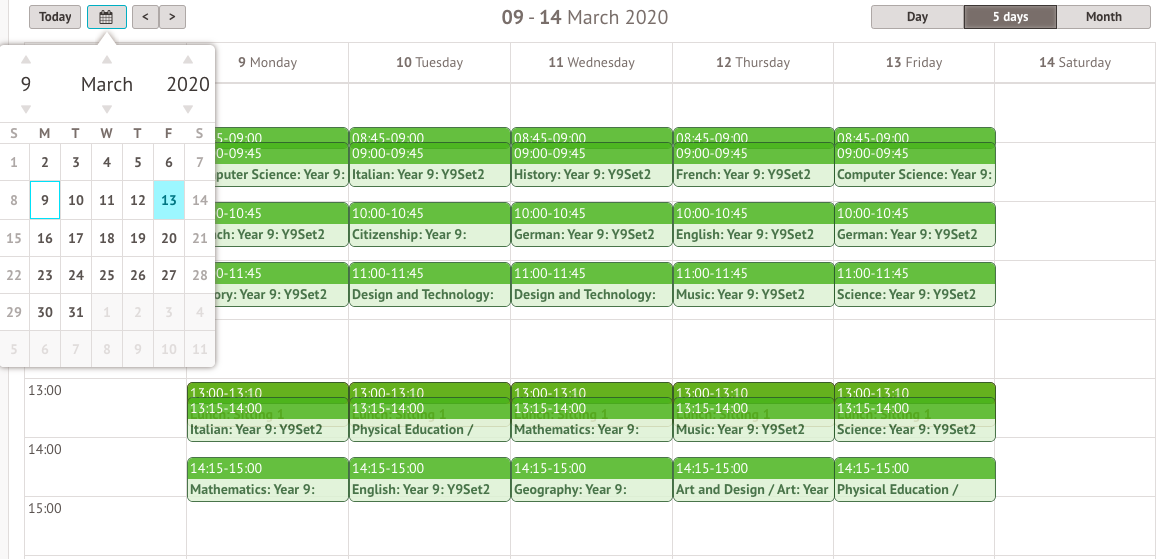 If you do wish to share physical or email copies of their timetables, please note that when you download timetables for students in bulk, the PDFs will be downloaded together into one file.
If you wanted to send students their timetables in bulk, you would need to either:
download timetables for students in bulk then use external software to split the file
select an individual student from the Printable Timetables page following these instructions, and repeat
click into a student from the Students > All Students > Browse Students page, use the Download/Print button to download their Printable Timetable, then jump to the next student and repeat
You can then follow these instructions to import and match them to students, then send via email: Share documents in bulk via email. You could also send the emails one at a time.