Downloading statements of entries
In bulk
Go to Students > Examinations > Entries > Download Statement of Entry. Here you can select single students, students in a particular subject or students in a particular course.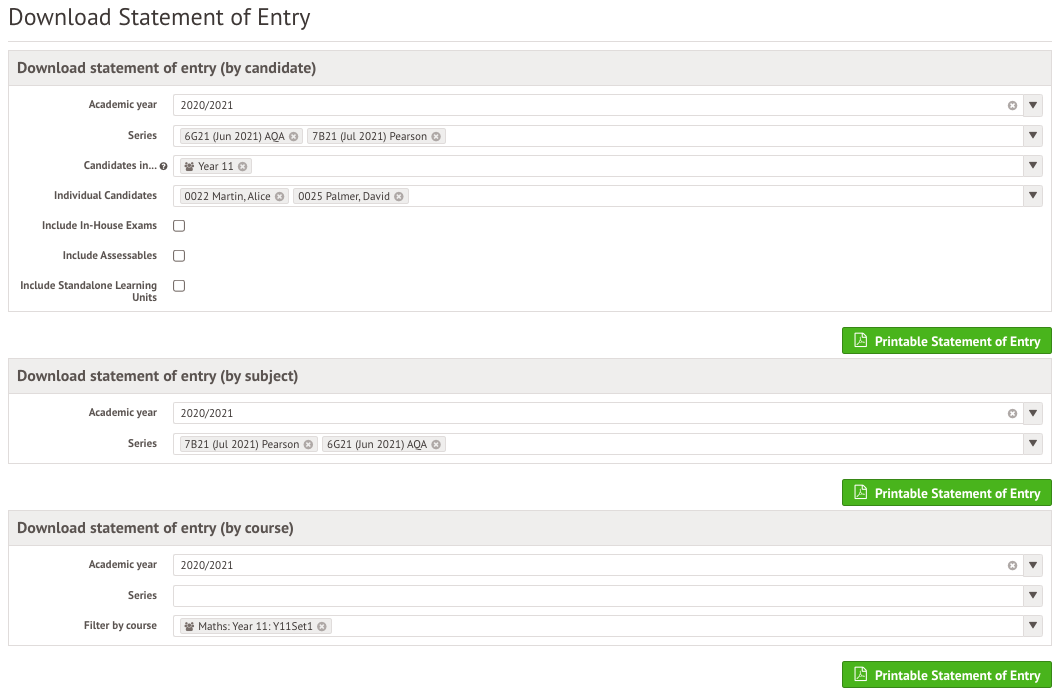 The file will download to your computer.

Each page will be a separate student's statement of entry.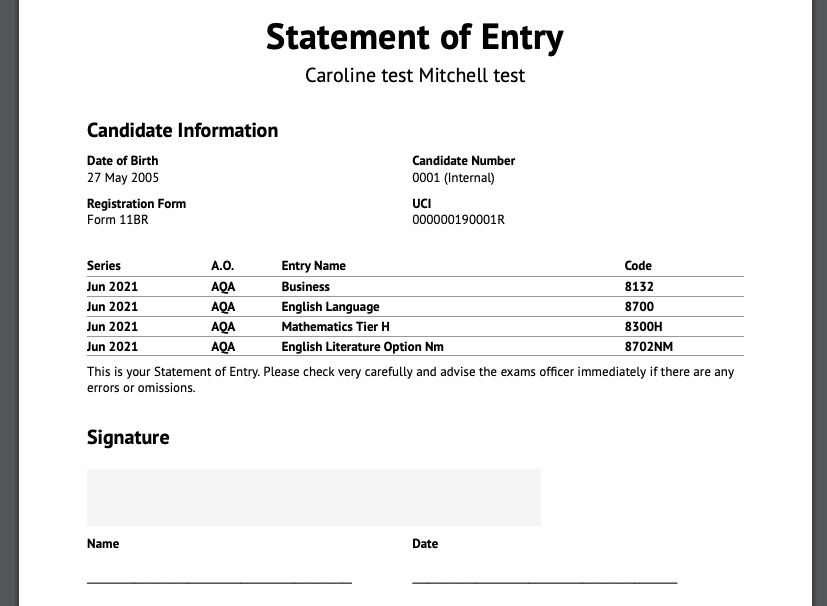 For one student
To download an individual's statement of entry, you can also go to a student's Student profile > Examinations on the left-hand menu. Click on Statement of entry to download an individual Statement.

Click the green button. This will generate a PDF of entries and download them.

Sharing statements of entry
Sharing with parents
Sharing with parents
You can choose to make student's statements of entry available on the Parent Portal and Arbor App.
This feature is off by default, but you can click the options from Students > Parents & Guardians > Parent Portal Settings to toggle this.

Sharing with students
Students cannot see exams in the Student Portal. Although it isn't possible to Mail Merge pdfs in Arbor, there are two methods you could use to share statements online:
U

pload passwords or links into Arbor as

User-defined fields

and create a custom report, then send the details to students via a Mail Merge email.
Share them outside of Arbor using email, student's individual areas of your VLE or from a Sharepoint. You can see how to do this in this article: Sharing with students