From the communications dashboard you can send out email communications individually or to an entire group. Go to School > Communications > All School Communications.
From the communications dashboard (shown below), click on Send mail merge email.
This will take you to the new email view.
You have the option to use an email that has been created as a template, by clicking on the 'Load Email Template' button (top right) and choosing one from the drop-down list.
Select who to send the emails as, staff should click the drop-down menu in the 'From' field, and select the correct name.
Select recipients by clicking the 'To' drop-down menu, or the plus button.
Here you can select who you will send your email to. This can be an individual, selected by scrolling through the list or typing the name and selecting the appropriate individual. You can also send to different groups.

In the 'Combine emails?' section, you can choose whether you want to combine emails to one per household or one per recipient and if you want to send an individual email for each student or one regarding all students.
For example, a student lives with his mother and the student's parents are separated, meaning their father lives elsewhere. However, they are both set as Primary Guardians.
In this case, if the option of 'one per household' is chosen then an email will be sent to both Mum and Dad, rather than one letter addressed to both.

Enter your 'Subject' in the appropriate box, followed by the body of your message in the message field.
The Merge Fields selection box may be used to customise each email to the appropriate individual as shown below.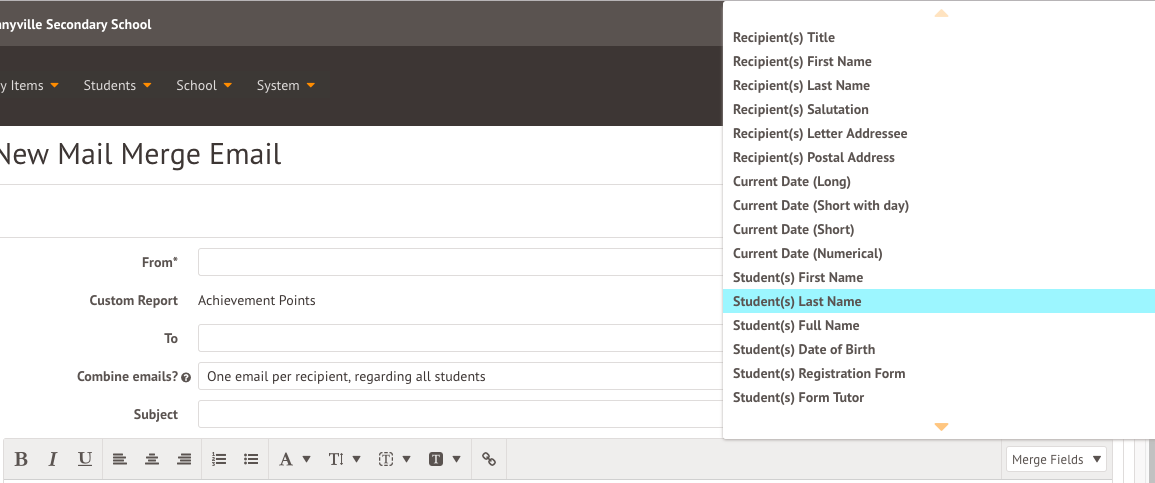 Any attachments can be uploaded to the email by 'Drag and Drop' or selecting 'Click to upload files' at the bottom of the 'Attachments' box.

The email signature will automatically populate using the school's printable logo and contact details if added to School > School Details.
At the bottom of the page, you can click 'Save Draft' if you wish to send your email out later, or 'Proceed'.

After clicking proceed, you can then see a preview of the email.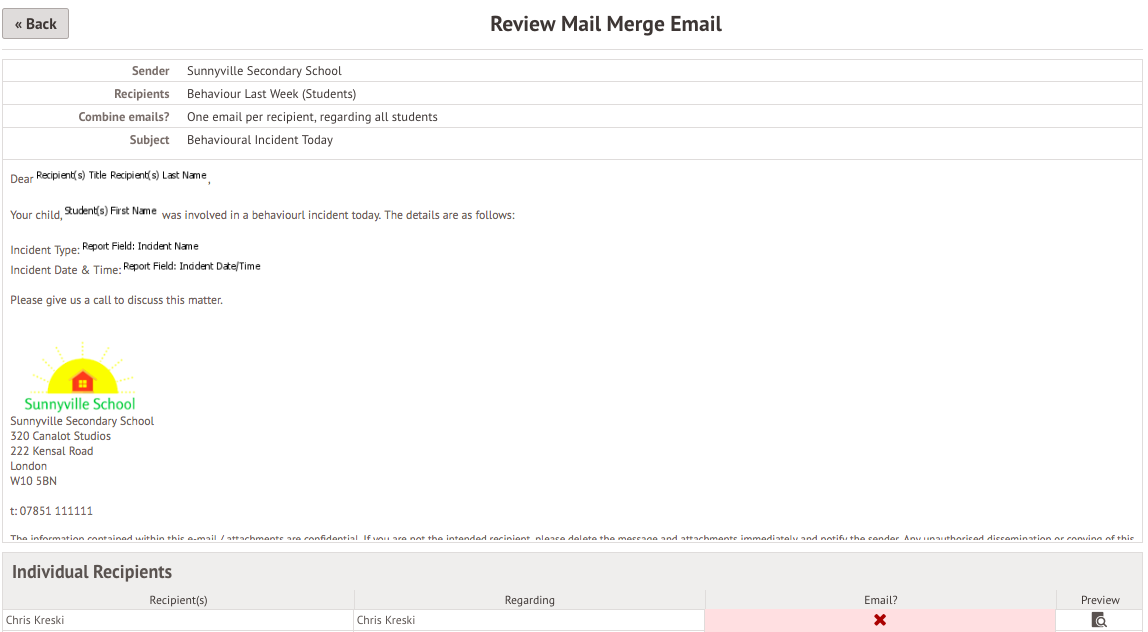 In the Individual Recipients section, click the preview icon.

You can then see what the email will look like for the individual recipient.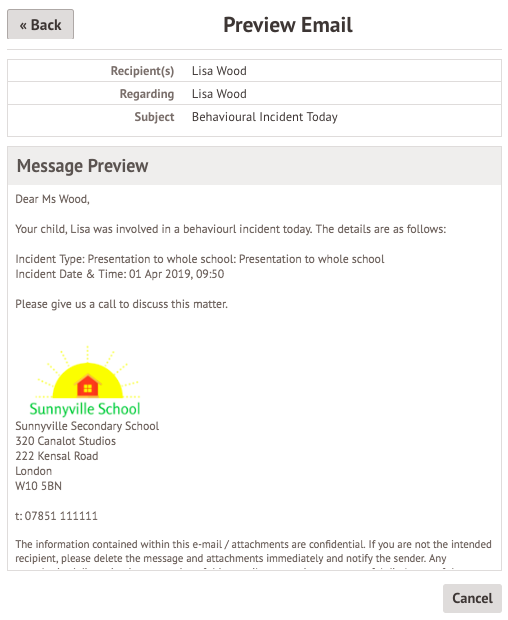 Once you are happy with the way the email looks, click the green Send button at the bottom of the page.