You can easily enter candidates and see all your students entries on the Entries > Entry by Student Group page. You can use the filters at the top of the page to select the courses or exams you would like to display. In this example, I have chosen to look at all my English Year 10 and 11 students.
What do the different symbols mean?
Once entered, candidates show as entered pending submission.
When candidates are entered, withdrawn, rejected or confirmed in the EDI exports section, the table will update to show this information.
A yellow clock means the candidate has been entered pending submission and confirmation with the exam board

A red clock means the candidate has been withdrawn pending submission and confirmation with the exam board

A green tick means the candidate has been entered

A red cross means the candidate was withdrawn

You can select courses, the table will display entries for students in that course and all the exams linked to that course. If you select any other student group you will be shown a list of all the students in that group and all their entries.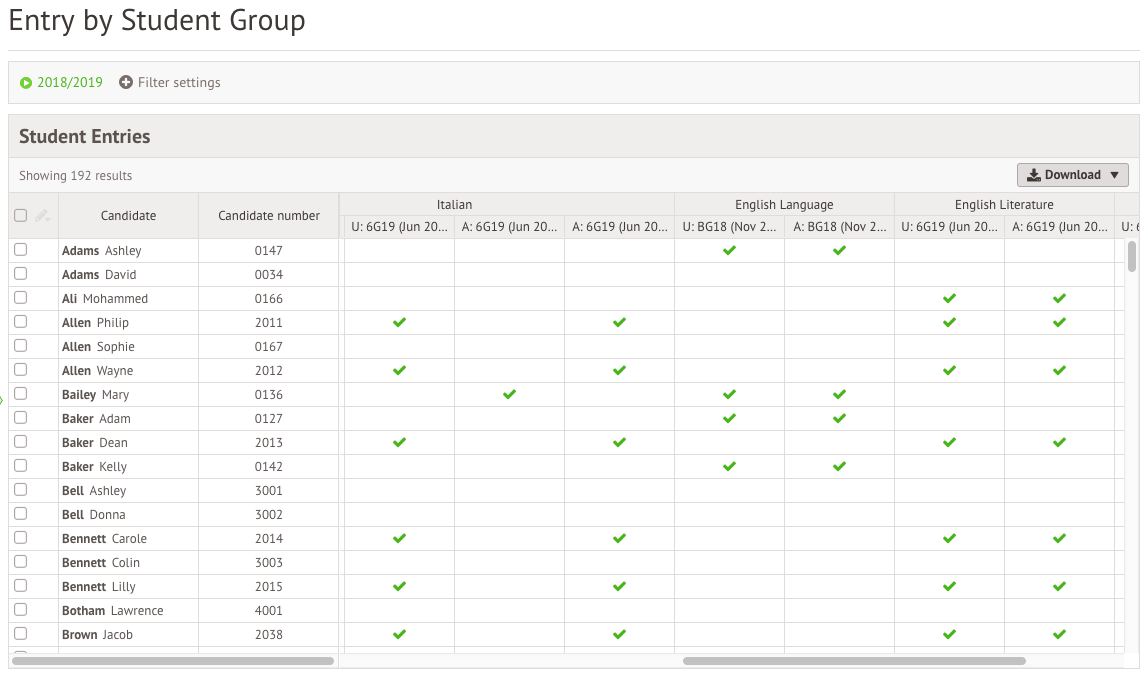 Making entries in Arbor
To enter candidates, tick the boxes next to the students you want to make entries for, then click the blue pencil icon and select Enter Candidates.

In the slide over, select the qualification to enter the candidates into, then click Enter Candidates.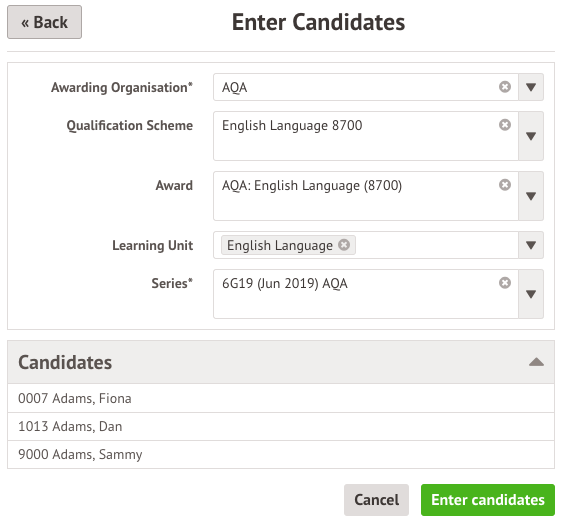 If you're about to enter any candidates into Awards or Learning unit with the same discount or scheme codes, you'll be notified in a slide over. You can then choose not to make the entry, or enter the candidates anyway.
What next? EDI Export
Once you have added exams and added candidates to them, you must create and export an EDI file out of Arbor to then submit to the exam boards.
Exam entries are not automatically sent from Arbor to the exam boards. You will need to export them and upload them to the exam boards directly.
Take a look at this article for full instructions.